Best Buy files a lawsuit to get "Jane and John Doe", or whoever leaked that Samsung Galaxy S III info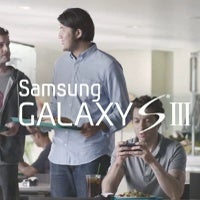 That leak that came from Best Buy Canada about the upcoming top-secret Samsung flagship - the
Galaxy S III
? Well, it must have irked the management to no end, as the electronics retailer is taking drastic measures to curtail the incident and make sure it doesn't happen again.
First, however, it has to find the culprit, which so far it has been unable to do on its own, that's why it filed a lawsuit with the authorities, hoping that the external investigation will help reveal the leaker's identity.
The Confidential Marketing Information is developed by Best Buy and is distributed only to a select group of Best Buy employees on a 'need to know' basis, and to selected third-party service providers and their employees by means of a secure, password-protected Web site. The Defendants ... have intentionally and wrongfully interfered with Best Buy's business interests and economic relations.