Best Buy One gives you a leased phone and unlimited talk, text and data from Sprint, for one price
9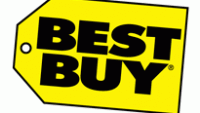 The Best Buy One wireless plan, powered by Sprint, was announced on Friday. Priced at $75 a month (not including taxes and fees), users receive unlimited talk, text and data while leasing the
Samsung Galaxy S5
or the
LG G3
. Pay $10 more a month, and your lease is for one year with an option to upgrade to a new phone every year.
Or, if iOS is in your blood, you can lease the 16GB
Apple iPhone 6
for $65 a month (again, not including fees and taxes). And yes, that includes unlimited talk, text and data. Sprint adds that the plan is also available with other handset models, and pricing will vary. Well qualified customers will be required to put down $0 on any of the above offers.
"Customers told us they wanted an easier, more simplified way to get a phone. With the Best Buy One Plan, that's exactly what we're offering. Best Buy One is the industry's first all-inclusive plan, offering one price for unlimited talk, text and data and the phone. It's that easy."-Jaime Jones, president, Postpaid Consumer and General Business Sales, Sprint
Sprint says the Best Buy One plan will save customers $1300 over two years. In addition, those who sign up and activate a line before March 28th will receive a $200 Best Buy gift card. To sign up, you need to visit a Best Buy or Best Buy Mobile store starting on March 1st..
source:
Sprint
via
AndroidCentral