Best Buy's CEO explains why 250 Best Buy Mobile stores are closing
6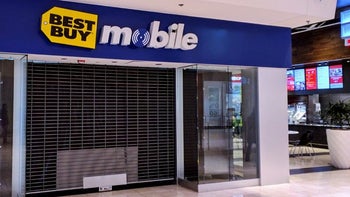 In an interview published on Sunday, Best Buy CEO Hubert Joly explained why he came to the decision to shut Best Buy Mobile. As the executive explained, the stores first opened in 2006 just before the great smartphone boom started. Joly said that at the time, smartphone penetration was low, which presented a great growth opportunity for Best Buy. In addition, margins were high. Now, almost everyone who wants a smartphone in the U.S. owns one, and margins are low.
"We had opened them about 12 years ago, at a time when the penetration of smartphones was very low, so this was a great growth opportunity. The margins in smartphones were very good. Fast forward to 2018, smartphone penetration is a very mature industry."-Hubert Joly, CEO, Best Buy
Besides, as Mr. Joly points out, there is much more room to display and sell smartphones in the big box Best Buy stores. The typical Best Buy Mobile is only 1400 square feet, and represents only 1% of the company's retail square footage. The stores bring in just 1% of corporate revenue. The company has approximately 1,000 retail outlets.
source:
BusinessInsider