Best Android, iPhone and iPad apps of 2012: best racing games
8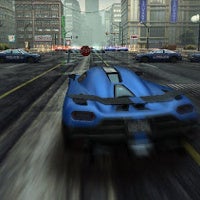 2012 was a great year for apps. Apple's
App Store accumulated more than 700,000 apps
and Android's
Google Play was on par
with similar numbers, but in that deep forest of applications, it's sometimes hard to find your way.
That's why we are hand-picking the best software of the year, the
best games
and the
best apps
. We are starting it all with a symbolic 12, a dirty dozen of the best Android, iPhone and iPad racing games of 2012.
We have covered only games that have stood the test of time and users, and including it all from cartoony fun racing games to mind-blowingly realistic driving games. Take a close look.
Best Android, iPhone and iPad games of 2012: racing