Best Android, iPhone and iPad apps of 2012: best puzzle games
2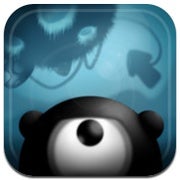 2012 was a great year for apps. Apple's
App Store accumulated more than 775,000 apps
and
Android's Google Play was on par
with similar numbers, but in that deep forest of applications, it's sometimes hard to find your way.
That's why we are hand-picking the best software of the year, the best games and the best apps. After bringing you the
best Android and iOS platformer games
, we continue with the bread and butter of mobile games - puzzle games!
We've pledged to only pick games that match a high quality standard, and in most genres there is only a few of them. Not in puzzles. Android and iOS are the puzzle heaven, there really are a lot extremely well-made games.
From puzzlers with fun cartoony graphics to artsy puzzle games, from easy to tough ones, we have only selected cream of the crop games that have withstood the test of time so you can confidently download them and expect quality gameplay. Check them all out below.
Best Android, iPhone and iPad apps of 2012: best puzzle games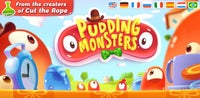 Now reading