Believe it or not, there's one dating app that's more popular than even Tinder
15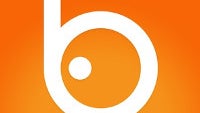 For over two years now, ultra-popular dating app, Tinder, has been making headlines. Whether it's some new controversy, or just a commentary of the state of the new app dating phenomenon, it's fair to say that Tinder has captured a ton of attention, especially in Western countries. But you know what the funny thing is? It's actually 'only' the second most popular dating app out there.
Enter Badoo, a London-based company that launched its service some 10 years ago in 2006. Back then, Badoo was a site, but it has had a near identical app available for smartphones for some time now. And according to data by app analytics company App Annie, Badoo is actually ahead in terms of popularity—at least on the macro scale.
Indeed, out of 50 sampled countries, Badoo was the most popular dating app in 21, while Tinder follows closely with 18. The remaining 11 countries had a different favorite—like Lovoo in Germany, Switzerland, and Austria, or Frim in Russia. Interestingly, as far as the Western world is concerned, Tinder is the top dog, with North American and Western European countries preferring swipey Tinder. In Latin America and Eastern Europe, however, Badoo is where it's at.
Having used Badoo ourselves, we can attest to its legitimacy. While we've often heard complaints of bot infestation within the app, we've found that most of the people we've had the opportunity to interact with are other human beings. Given Badoo's seniority in the field, and the fact that Tinder is already not far behind at all, Tinder may soon come out on top as the ultimate dating app. Sure, remote regions (relatively speaking) like South East Asia and Africa are likely to go for local alternatives that better fit the culture, but it seems likely that the swipe-left-for-no-right-for-yes dating app is destined to sit on the throne.