Being water-resistant is not enough: this dual-camera Android smartphone can survive an explosion and whatnot
34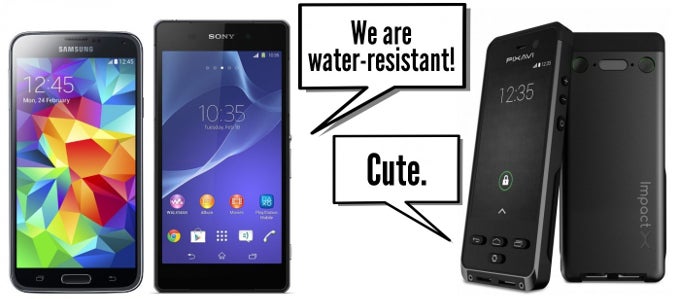 More and more devices are embracing dust- and water-resistance as one of their more notable features – during 2014, all major Android manufacturers have released at least one device that boasts a certain IPxx certification – the
Galaxy S5
, the
Xperia Z2
, and many others. Some niche devices, such as the durable
Kyocera Brigadier
, are even shock-proof and will survive in even harsher environments. But all of these are bound to bow before BARTEC PIXAVI Impact X, which might turn out to be the most rugged Android smartphone ever.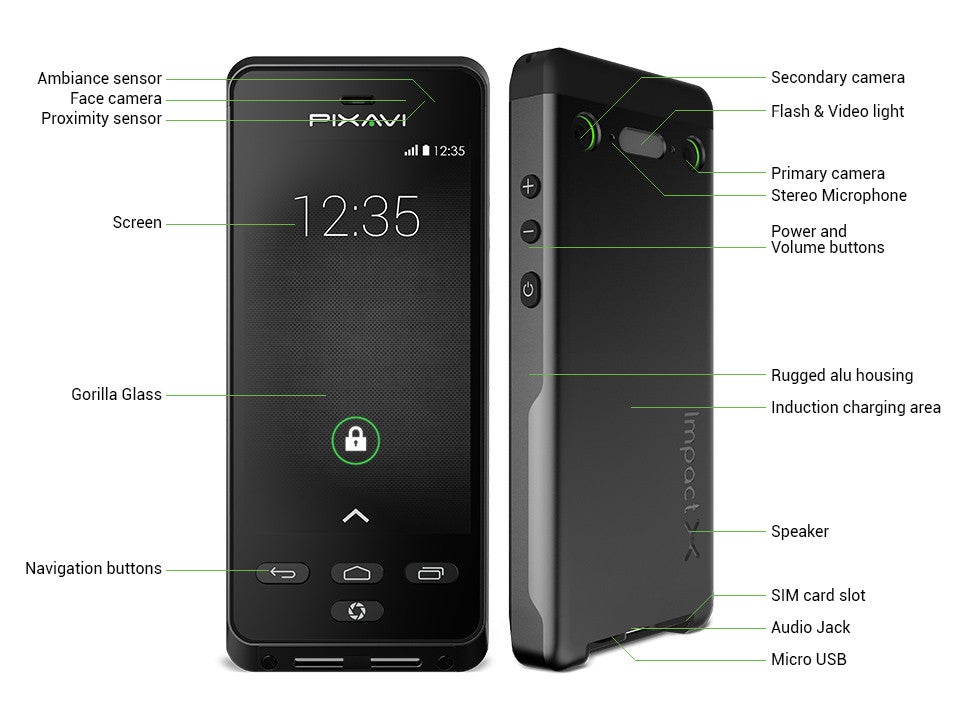 This aluminum-clad device is not only dust- and water-proof (IP68-certified), it will also survive a straight, up to 2-joule rendezvous with the ground from up to 2 meters. The 2mm Gorilla Glass screen at the front is custom-tailored for the device. The Impact X is also not afraid of corrosion and perfectly capable of withstanding great temperature amplitudes (-20°C to +45°C for operation and -40°C to +60°C for data storage). Thanks to its unprecedented rigidity, the Impact X is intended for those that workers in extremely hazardous environments.
Alas, that's not the most notable feature of the Impact X. See, it is flaunting IECEx and ATEX Zone 1 certifications, which means that it's also explosion-proof and suitable for hazardous areas. We'll let the latter sink in a bit. Wow.
The dual-camera setup of the device also deserves special attention. The manufacturer explains that many smartphone users usually record portrait videos, because they want to hold the phone with one hand while recording. BARTEC reveals that it has solved this issue by adding a second camera to the Impact, which is rotated 90 degrees in comparison with the other one, which means that regardless of the phone's orientation, all videos will be landscape ones (as it should be). Both cameras are 8MP ones. The Impact X has also been equipped with a dedicated camera shutter button at the front of the device, which is positioned below the hardware navigation buttons.
"Today's workers expects the same snappy performance in their enterprise apps as they do at home when playing Angry Birds."

However, pretty little is known about the hardware specs of the device, as its maker stresses on its durability and not the power of the silicon inside. All we know is that it boasts a 4.6-inch IPS LCD display with a resolution of 480 x 800 pixels, a 3,000mAh battery, Android 4.2.2 aboard, and HSPA+ capabilities. Not something to write home about, but we guess that this is the price one has to pay for such an extreme ruggedness. Speaking of prices, the Impact X will probably cost between $1,000 and $1,200. Availability is unknown at this moment.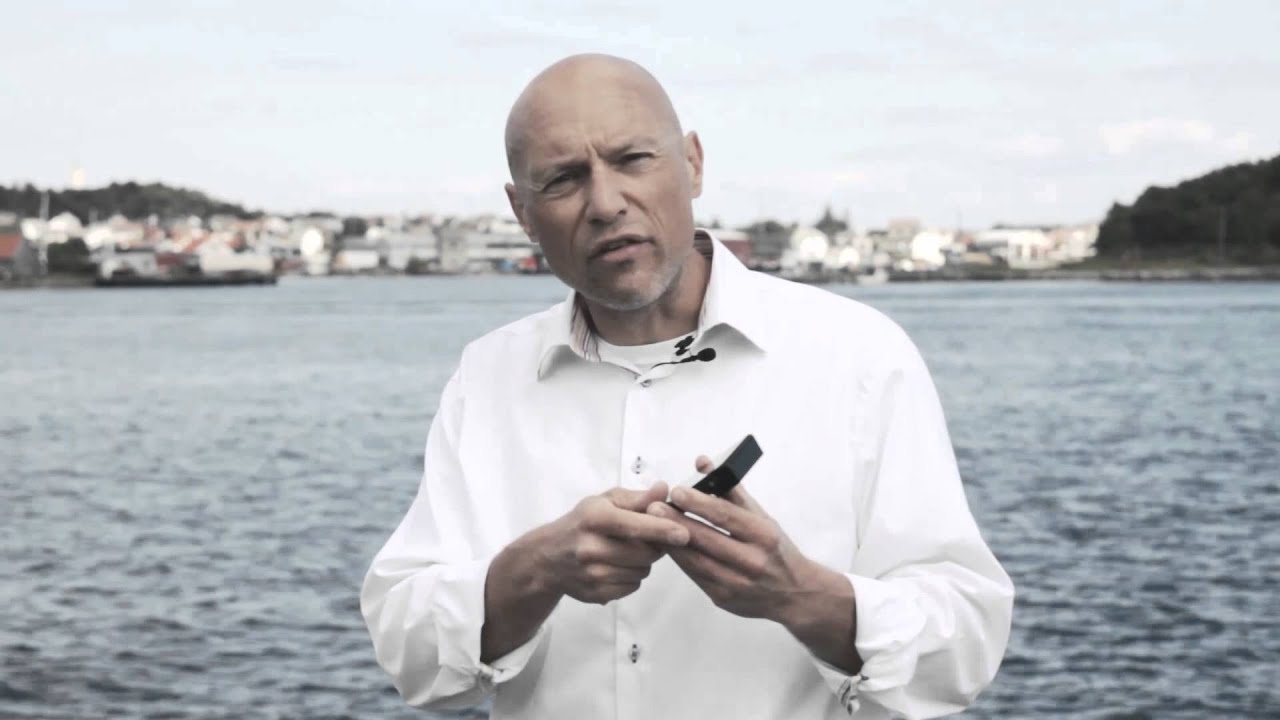 source:
BARTEC PIXAVI
Recommended Stories