Beautiful, beyond-Quad HD (1440 x 2560) wallpapers for your Galaxy S6, S6 edge, LG G3, Note 4, and DROID Turbo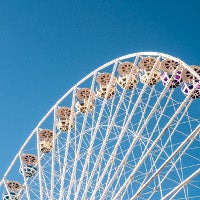 Modern Android flagship superphones come packing quite the hardware, and their displays make no exception. Back in 2014, when LG announced the G3, it was the first to introduce a super
pixel
-dense, Quad HD (1440 x 2560) resolution display to the masses, and competitors like Samsung and Motorola wasted no time jumping onto the new bandwagon.
Crystal-clear such displays may be, but if the content being fed to them is of lower quality, then their advantage over traditional, 1080 x 1920 pixel resolution displays, is for naught. One area where this applies is your background wallpaper – once you get tired of the built-in stack, which is appropriately high-res, you'll find yourself struggling to get your hands on walls that can fill every single one of those 3.7 million pixels with information. That's where we come in.
Find below a new selection of 29 high res wallpapers, the majority of which are so large that even in landscape they'll light up all your pixels – whether you're rocking a Galaxy S6 or S6
edge
, a Note 4, or one of Motorola's flagships (DROID Turbo or Nexus 6). Better yet, they'll prove an equally valuable resource for those among us still riding on a 1080 x 1920 resolution – your device's launcher will downscale them automatically, and they'll still look a notch better than standard, resolution-fitting ones.