Beats Music updates its Apple iPhone app to add in-app subscriptions
1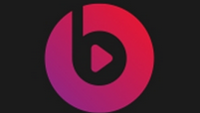 Streaming music app Beats Music has updated its iPhone app to include in-app subscriptions. Previously, anyone wanting to pay $10 a month for the service, had to subscribe outside of the app. With the update, iPhone users will be able to subscribe while running the app on their iOS flavored smartphone. One of the differences is in the amount of money received by Apple. Subscriptions received by Beats outside of the app give no cut to Apple. In-app subscriptions allow Apple to take a 30% cut, or $3 for each $10 subscription.
The decision to allow consumers to sign up to Beats Music via an in-app subscription was an easy one, according to Beats CEO Ian Rogers. More than half of Beats users have an Apple iPhone, and usually an in-app subscription offer is the best way to reach these potential subscribers. Some competitors have also offered in-app subscriptions, such as Rhapsody and Rdio. Another competitor, Spotify, has refrained from following along. That could be due to its free mobile service offer, which includes ads. Rogers sounds like he doesn't mind paying Apple its 30% cut, stating that going the in-app route is something you do "
when you want subscribers
." Picking on Spotify, Rogers added, "
If you don't care if people subscribe or not, and you've got a free product, maybe then you wouldn't do it
."
Beats Music recently claimed that it was signing up 70% of those who took advantage of a free trial to the service via AT&T. Still, some in the industry say that Beats Music's numbers are not earth shattering. CEO Rogers says that converting iOS users has been its biggest problem. But with the update to its iOS app bringing in-app subscriptions, the executive believes that this problem has been solved.
"We've had far more people try the product than projected. Clearly the marketing works. The conversion rate on the AT&T plan is off the charts. It's safe to say the biggest problem is converting iOS users, and we've just fixed that."-Ian Rogers, CEO, Beats Music
Rogers also warmed the hearts of Apple iPad users by stating that a version of Beats Music for the tablets, will soon be ready for the App Store.
source:
Recode
via
AppleInsider