Battle of the shutter speeds: the longer, the better
31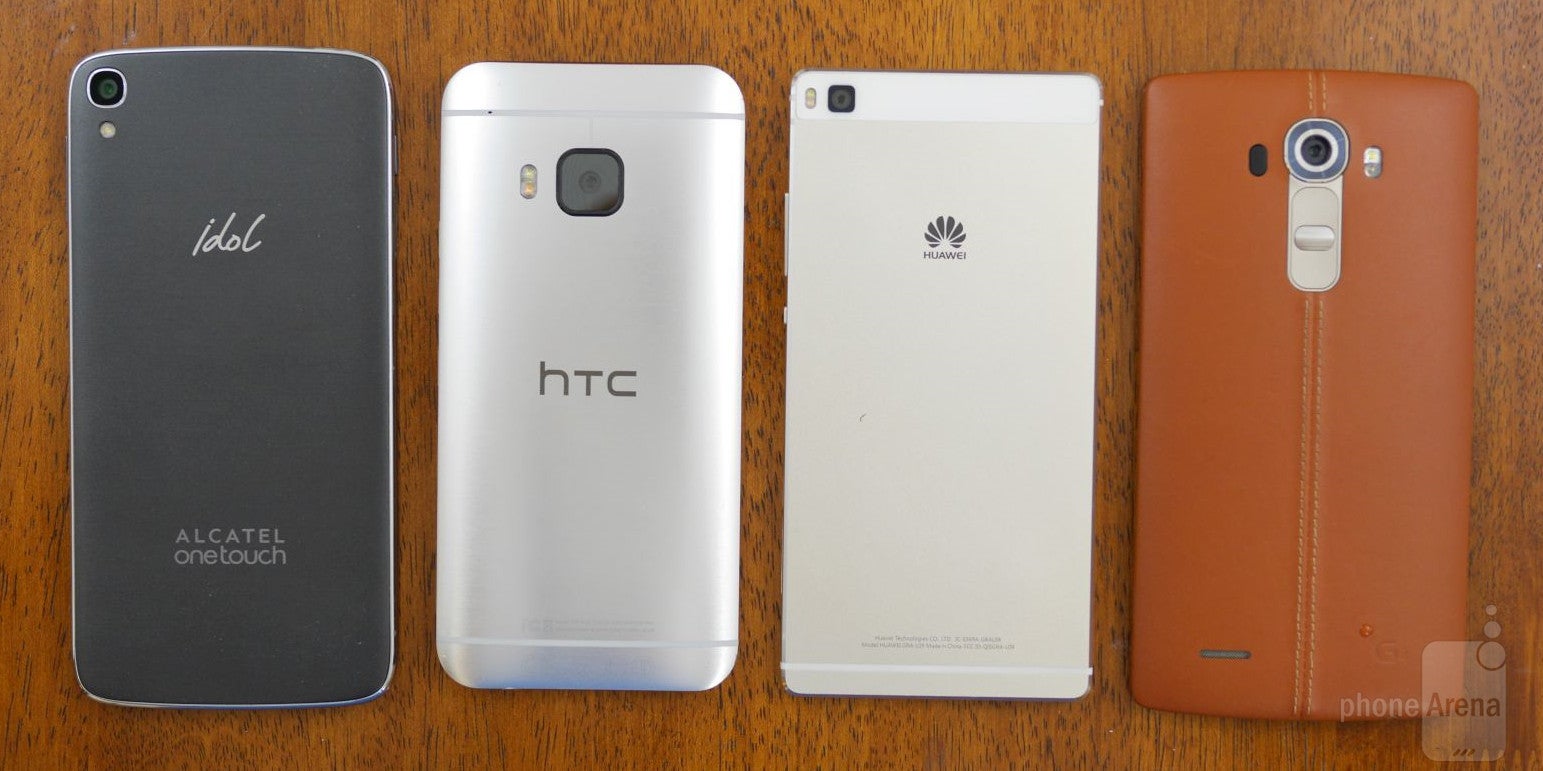 There's a reason why you see people using the camera in their smartphone when they're out and about. Convenience, that's simply what it boils down to. Point-and-shoot cameras were once the go-to things for most people, as their portable form factors made them easy to carry along with us during our travels several years ago. However, as companies improved the camera modules in their phones, we've seen a shift in how people take photos nowadays.
Not only have we seen an incremental improvement in quality with smartphone cameras, but at the same time, they were complemented with an extensive arsenal of shooting modes and controls to make the point-and-shoot outdated. Throw in the fact that smartphones offer a higher degree of functionality than the dedicated purpose of a traditional digital camera, it's no wonder why most of us have stopped using point-and-shoots – reserving the precious memories for DSLRs.
You don't need high-end phones for the best results
After spending my most recent vacation
using the Asus Zenfone 2
, I came away utterly impressed by what a $300 outright priced smartphone can produce with its camera. Indeed, I've seen better photos from other phones, but they come from premium priced, high-end phones that we've come to see dominate the landscape. With the Zenfone 2, however, it won me over not only by its raw quality, but also for its rich shooting modes, a useful manual mode, various filters, and a slick set of editing tools to enhance photos.
Recently, I've been doing a lot of low-light photography with my Panasonic Lumix GH3, which is outfitted with a prime 25mm f/1.4 Leica lens. The results, not surprisingly, are insane and amazing at the same time – thanks in part to its extra-long shutter speed adjustment. Then I started thinking about some of the recent smartphones released, in how they handle low light situations. For starters, we're increasingly getting smartphone cameras that offer full manual modes – specifically being able to adjust the shutter speed.
Bearing that in mind, I decided to take four phones out at night to see how they handle the intricacies and opportunities presented with the dreaded low-light photography. In my experience, even the best of phones show diminished results using the automatic mode. Sure, some phones even have a specific low light mode that automatically crop the image, boost the ISO, and lengthen the exposure, but it's still problematic because camera phones are more prone to blurring in this mode.
So, what phones did I bring for this quick comparison? Here's what I took!
Alcatel Onetouch Idol 3: 13-megapixel camera
HTC One M9: 20-megapixel camera
Huawei P8: 13-megapixel camera
LG G4: 16-megapixel camera
You're probably wondering about some other notable new phones missing in the list, like the Apple iPhone 6 and Samsung Galaxy S6? While I would've loved to include them, especially when they're known for taking some slick looking shots with their cameras, but neither offer shutter speed adjustment natively – hence the omission for this quick test.
Higher ISO helps, but there's noticeable loss in detail
Rather than whipping out each camera in my hand and taking photos, I decided to place each one in a cradle to eliminate any sort of shaking – the bane of long exposure photography. In order to compare them using the same settings, I had to go with the ½ shutter speed with all of them, seeing that it was the option they all have in common. Another useful thing with low light photography is being able to adjust their ISO sensitivity. Therefore, you can compare the results at the same shutter speed, but with different ISO levels below.
The Huawei P8 and LG G4 are the only two in this quick comparison to offer super long exposures. With the Huawei P8, its night mode can achieve an incredible shutter speed of 32 seconds – allowing it to soak up as much light in the scenery as possible. Meanwhile, the LG G4 isn't too far behind with its shutter speed of 30 seconds. Check out the samples yourself to see how they compare.
Every phone wants to claim that they're serious about low light photography, but as we can see, it's the phones with exceptionally long shutter speeds that can live up to those claims. The Alcatel Onetouch Idol 3, one that's impressive for its ridiculous value at $250 outright, just can't compete in this area as greatly as it can. Similarly, the HTC One M9 falls into the same category, despite the hefty 20-megapixel camera it's been outfitted with this time around.
Long shutter speeds, solid results
Naturally, the top honors go to the Huawei P8 and LG G4, aided by their exceptionally long shutter speeds. Needless to say, it comes in handy in low light situations, as they're able to absorb as much of the limited light in the scenery, to produce images that retain great detail. Not only can dimly lit scenes come out bright thanks to this, but there's also some neat effects that can be achieved in the process – such as those cool looking light trails. Or in the case of the Huawei P8, its light painting mode is another unique shooting mode that's rarely offered.
Before setting out to snap your own incredible looking photos under low light, just remember that you'll need to keep the phone steady throughout the entire capture – to prevent blurring and whatnot. That means either propping it up by resting it against something, or placing it in some kind of holder/tripod to reach the best results. While all of these phones are more than capable of taking exceptional photos outdoors when there's an abundance of lighting, there's a clear telling how useful long shutter speeds have an effect on quality under low light.