Banks in Australia want to negotiate with Apple, team up to boycott Apple Pay
18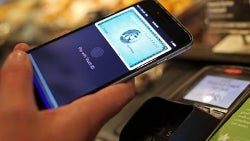 Four of the largest banks in Australia — Commonwealth Bank of Australia, Bendigo and Adelaide Bank, National Australia Bank, and Westpac Banking Corp — have asked the Australian Competition and Consumer Commission (ACCC) to be allowed to join forces and negotiate with Apple as a single block. The main reason behind the request is the fact that the banks are finding themselves locked out of the money-churning mobile payments platform – Apple Pay.
While Apple does allow some of the banking apps be loaded on to iPhones, it limits their access to the handset's hardware, such as antennas or NFC. As a result, the banks' apps are nothing more than Internet banking tools. This does not sit well with the financial institutions, as they are expecting mobile payments to start replacing contactless cards very soon — the New South Wales Transport will begin an open trial for mobile payments in early 2017 and it is expected that this will be a catalyst for mobile payments usage.
So, the banks want two things. First, they will be requesting that Apple allow their digital wallet apps use the phone's communication hardware, thus allowing them to make mobile payments. Secondly, they will be asking for common (high) standards to be established among all digital wallet creators, and want Apple to be a part of the process, probably to give its quality expertise.
The ACCC reports that the institutions also want permission to collectively boycott Apple Pay while they are in negotiations with Cupertino. The application also suggests that other companies that have an interest in the topic are welcome to join the debate.
Apple hasn't had a smooth start with Apple Pay in Australia. The service became available there
back in November of 2015
, but only works for ANZ-issued American Express card owners.