Bad stat watch: Apple iPhone 5 won't account for .5% of US GDP/$75B
20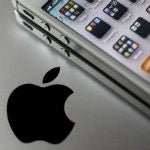 Because it's the end of the year, sites are starting to put together "year in review" stories, and one of the numbers that will make many media types drool is also one that doesn't have any basis in fact. So, we wanted to do a little "bad stat watch" to warn you about this misleading number which claims that the Apple iPhone 5 economic impact could shift the entire US GDP by .5% or $75 billion dollars.
The number has started circulating again because of the Mobile Year in Review done by MobileFuture, which pulled that statistic for its video. The trouble is that the number came from a projection made back in September before the iPhone 5 was even released. What's more, in
the original article from Forbes that reports the projection, the number is discredited as being highly unlikely
.
$75 billion is a ridiculous number
Here's how it went down: JP Morgan put out a report before the launch of the iPhone 5 saying that "the release of iPhone 5 could potentially add between 1/4 to 1/2%-point to fourth quarter annualized GDP growth". So, the first error is pretty easy to spot: the original projection was for Q4 annualized GDP growth, but to get the insane $75 billion dollar figure, you have to apply that .5% growth to the US GDP for the entire year of 2011.
So, that's just flat out misleading and bad math to get the sensationalized $75 billion dollar number. But, of course even that assumes the .5% statistic could be correct, which it most likely isn't.
.5% impact on the Q4 US GDP isn't crazy, but highly unlikely
In the original article by Forbes, the author notes that the calculation is somewhat reasonable, but it has one big flaw: it assumes that all spending on the iPhone 5 would be added on top of what a person would already be spending for the year. In reality, it's more likely that many people will spend less on something else in order to afford an iPhone 5, in which case the effect on the GDP would be zero.
There will be people who saved their money in order to buy the iPhone 5 which would add to the GDP, but it is highly unlikely that everyone who purchased an iPhone 5 will have done it that way. It's more likely that money will be shifted in home budgets, which negates the impact on the GDP.
The iPhone 5 is going to sell a lot of units, but even Apple doesn't have the power to make as big an impact on the entire country's GDP as some will have you believe. It all just goes to show, if a number seems unbelievable, it likely is. And, always check sources, because some others won't.