Back to school 2012: your guide to smartphones
27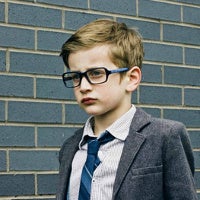 Labor day is close and you know what that means right? Get that backpack ready, the school year is about to start. You might be upset about it, or you might be happy to reunite with people you haven't seen in the summer, but the start of the school year is also the time and place to check how much everyone's changed. Our fellow geeks, will notice that more and more people have joined the smartphone craze, and to keep up with the times here is our guide to the best smartphones to go back to school with.
Despite giving you the list below, though, for the first time in a while, we would wholeheartedly recommend that you don't get a phone right now. Seriously, just wait a couple of weeks, and you'd save yourself a possible disappointment.
We have a couple of reasons why. First, the iPhone 5 is coming on September 12th and it's expected to be the biggest upgrade to the iPhone since it launched in 2007. Second, the Samsung Galaxy Note II is coming with a bigger 5.5-inch screen and an S Pen that you'd appreciate in school. Third, Windows Phone 8 will arrive with a wave of new devices finally bringing dual-core processors and HD screens to Microsoft's platform.
But does this mean there aren't any good devices out there at the moment? Not at all! We've picked five great smartphones to help you with learning (and partying) that coincidentally all happen to run on Android. It's just the upcoming events for iOS and Windows Phone that are the reason for this, don't hurry to see bias here. And really, if you can, just wait a couple of weeks, it'd be worth it.
Thumbnail image courtesy of Zoobug.