Australian banks vs Apple Pay: Apple strikes back
33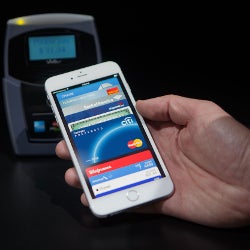 A couple of weeks ago, four of Australia's largest banks asked the Australian Competition and Consumer Commission (ACCC) to allow them to
negotiate as a single body with Apple
over its Apple Pay and hardware policies. The banks — Commonwealth Bank of Australia, Bendigo and Adelaide Bank, National Australia Bank, and Westpac Banking Corp — wanted Cupertino to open the iPhone's hardware up for developers (NFC antenna) and allow them to build their own apps with contactless payments. In the meantime, they are boycotting Apple's system altogether.
Today, Apple has responded in a very predictable manner — the company has issued a claim, pointing out that the iPhone's hardware, software, and provided services are deeply integrated, guaranteeing high levels of security.
Apple Pay uses a token
system when issuing payments – instead of telegraphing the user's credit card or account data to the receiving device, it generates a unique token, which can be used for the exact sum of money and only once, thus making sure that no information leaks out, and tokens can't be spoofed and recycled multiple times. According to Apple, allowing 3rd party access to that chain could potentially put user data at risk and, of course, the company does not want to do that.
But Cupertinians did not stop there. They continued to point out that such an alliance between Australia's biggest banks is akin to a cartel, which would be protected from competition, limit user choice, and slow down innovation. There's also the elephant in the room — banking fees. While the banks' collective request doesn't really mention them, word on the street (and common sense) says that this is exactly what the fight is over. Australian banks earn about 2 billion AUD per year from interchange fees and that's not a pie one is willing to share.
Apple Pay does have a footing in Australia, but is only available to users that own American Express credit cards, issued by the ANZ Bank. Apparently, the company is much more comfortable offering its service in a limited way than entering an unholy alliance, which could spawn a plethora of contactless payment apps with questionable functionality.
source:
AFR
via
Mashable