Aurelius Capital, major shareholder of Clearwire, sues Clearwire Board and Sprint
3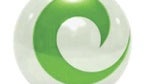 Stating that Sprint, as majority shareholder, dictated "manifestly unfair" conditions for its acquisition of Clearwire, Aurelius filed suit in Delaware today.
Sprint has been fighting on all fronts in an effort to close the deal to acquire what it does not already own of Clearwire. First, Sprint is using borrowed money from SoftBank, second, Dish tried a counter offer and when that failed, Dish offered to buy Sprint outright, complicating the pending takeover from SoftBank.
It gets better though because a company presumed to be Verizon (aka "Party J") then offered $1.5 billion to buy licenses held by Clearwire in major, unspecified, markets. Just when you think the drama could not get any more juicy, now one of Clearwire's major shareholders has filed suit, and it is not a small outfit either.
Aurelius Capital owns 17 million shares of Clearwire, and the institutional investor is not happy with the proposed takeover by Sprint. The hedge fund joins a bunch of other minority shareholders that think Sprint's offer is a low-ball. Clearwire has been accessing financing from Sprint as part of an existing arrangement. Those bonds convert to Clearwire shares owned by Sprint. Aurelius offered its own $80 million loan to Clearwire to stem the tide, but Sprint did not allow Clearwire to take the money. In the meantime, while Aurelius is filing suit, Clearwire announced that it would access the additional $80 million financing from Sprint in May. You cannot make this up.
Everyone wants a piece of Clearwire or Sprint
While other investors are staging a proxy battles to block the Sprint takeover of Clearwire, the Aurelius suit is a serious concern. Aurelius is known to be a hard ball player, it was a major party in the fight over a major media company's bankruptcy plans and it even sued the country of Argentina for defaulting on $1.3 billion in bonds.
source:
Reuters
Recommended Stories