At the snap of a finger: which flagship takes photos the fastest?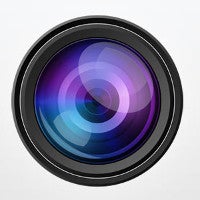 It feels like it has been ages since the first modern smartphones came to be back in 2007. In an industry characterized by mind-blowingly rapid progress, we've quickly gotten to a point where the initial A + B + C equation to what makes a great smartphone is now absolutely inadequate. In fact, it has grown into something our word editor can't even properly display. The process has gotten insanely complicated, in other words.
And while we're mostly talking about different approaches that, inevitably (with flagships, at least), lead to a great outcome, it would be completely wrong to assert that one can produce an objective, one-size-fits-all, device that is better at everything than the rest. Indeed, the nuances are there, and different manufacturers invest in different aspects of the package that smartphones have grown to represent. One such major aspect is the camera.
Yep, no big surprises there – pretty much without exception, flagship cameras are the object of the most sizable investment for manufacturers, and that's understandable. And yet, the main focus is on image quality. Pursuing that is a perfectly-understood necessity, but that's hardly all there is to a shooter. As you gleaned from the title, we believe that the time it takes you to power on your camera, focus on your object, snap a picture, and have your phone save it to its memory so that you're ready to shoot again, is also a factor when it comes to what makes a great cameraphone. That's especially important when you get one of those unexpected, "Hell-I-need-to-take-a-picture-of-this-right-now" moments, where every second counts.
So which modern flagships excel in this field? Let's find out!