Dark Mode finally arrives for the Android version of the YouTube app
31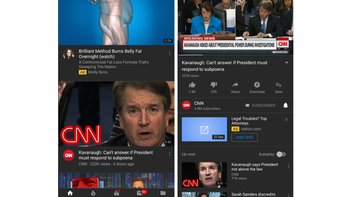 Back in July, Google got Android users excited
by announcing that Dark Mode was coming to the platform's YouTube app
. But when August came and went without this feature, Android users started to wonder if they would ever see white text on a black background on the popular video streaming app. Dark Mode is intended for use at night when you don't want the usual white background found on an app melting your retinas. Some just like the look better and enable it for all day use,
We should point out that you can't just open the YouTube app, go into settings and find the Dark Mode toggle there. On yours truly's
Pixel 2 XL
running Android 9 Pie, we had to clear the YouTube cache before Dark Mode appeared. Here is how you clear the cache on Pie.
Settings
>
Storage
>
Movie & TV apps
>
YouTube
>
Clear Cache
. Once that is done, open the YouTube app and click on your profile picture in the right corner. From there, click on Settings and General, and the Dark Mode toggle should be the second option.
If the above directions fail to make the Dark Mode option appear on your Android phone, just keep trying every few hours. Eventually, it will show up on your Android handset. By the way, make sure that your phone is running version 13.35.51 of YouTube or higher before following the directions listed in the above paragraph.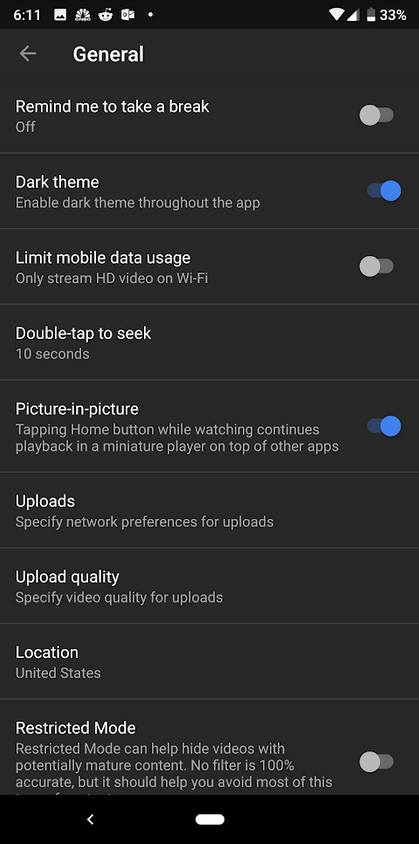 Dark Mode is now available on the Android version of the YouTube app