Asus will return to smartphones big in 2013, Asus Padfone 2 coming in Q4 2013
8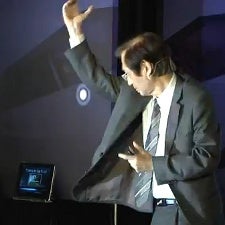 Asus has made a strong entry in the Android tablet space with its Transformer tablets, and while it never was among the top phone makers, it plans to
come back to releasing phones in the second quarter of 2013
after a slight pause. Asus' latest phone comes in the form of the Asus PadFone where a 4.3-inch elegant Android smartphone with an aluminum chassis plugs inside a tablet base.
In 2013 however, we're bound to see Asus' new standalone smartphones and the company is considering both Android and Windows Phone as operating systems. Asus makes one of - in our view - the least cluttered and most functional Android skins.
The Asus Padfone has recently been released internationally, but Asus is already working on bringing the
second-generation Padfone
to market. Expect to see it in the
fourth quarter of 2013
. The original Padfone faced chip shortages, but Asus president Jerry Shen reassured investors this is not going to happen with the second Padfone. The former PC mainboard maker said it has now solidified its relationship with Qualcomm.
source:
DigiTimes