Asus to make up for faulty Transformer Primes with refunds and extended warranty
5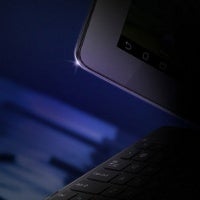 The
Asus Transformer Prime
is probably the hottest Android tablet out there right now, but after issues with it just kept popping up first with Wi-Fi reception and then GPS, many customers were disappointed with their purchase. Asus has swiftly addressed those issues with bug fixes and updates, but some users just want their money back and if you're among those lucky few who have gotten their device in the UK you are eligible for a refund once you return your tablet.
In the UK, Asus said that no units with faulty Wi-Fi were shipped, but there were units problems with the
GPS
, so those who feel like it's a crucial thing to miss can return their tablets.
Those who keep their Prime, though, will get
extended warranty
service for 18 months rather than for 12.
And when it comes to the new and hopefully bug-free Transformer, the TF700, Asus clarified that it won't be available in the UK
"before June at earlierst."
The Asus Transformer Prime is the first tablet to come with NVIDIA's Tegra 3 quad-core chip and has killer battery life, especially when bundled with the keyboard dock, which doubles it. Have you experienced any problems with your Prime and how do you like it?