Asus says Windows 8 ARM tablet coming; still committed to Android
9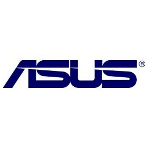 At a presentation in Taiwan, Asus confirmed that it will be producing a
Windows 8 powered ARM tablet
that it plans on launching before the end of this year, although there are already rumors surrounding a September release. But Asus is certainly not giving up on Android. Eee Systems chief Samson Hu said that only weeks after the release of the quad-core powered Asus Transformer Prime, the manufacturer wants to get out ahead of the Apple iPad 3 with a new Android tablet. Hu said this device would have a
10 inch screen
with "
a high screen resolution
". It is unknown whether this will be a totally new model or an upgrade of the Transformer Prime. The latest speculation on the third-gen Apple tablet is that it will
launch in March followed by an October launch of the Apple iPad 4
.
Speaking of the flagship Asus tablet, a
3G version of the Asus Transformer Prime
is scheduled to hit the market in March. To combat complaints about
the weak GPS signal reception on the Wi-Fi only model
, the 3G version of the device is expected to have a more powerful GPS. Additionally, Asus plans on offering two more 10 inch tablets in the second half of 2012, although not much is known about these.
is the
Asus MeMo
. To keep things humming on the Android side of things, the company has raised its head count by 100 to 400 employees. To put things in comparison, Asus has just 150 developers and engineers working on the Windows 8 tablet.
Some might question the wisdom of Asus offering a Windows 8 tablet when the manufacturer is doing well with its Android line. The company has managed to outsell
Motorola
,
RIM
and others with its tablets based on Google's open source OS. But considering that Asus seems to have the Midas Touch when it comes to tablets, perhaps it can help increase Window's marketshare in the tablet business.
source:
NetbookNews
via
electronista