Asus Zenfone AR is the first phone with 8GB of RAM, but there's something else special about it
14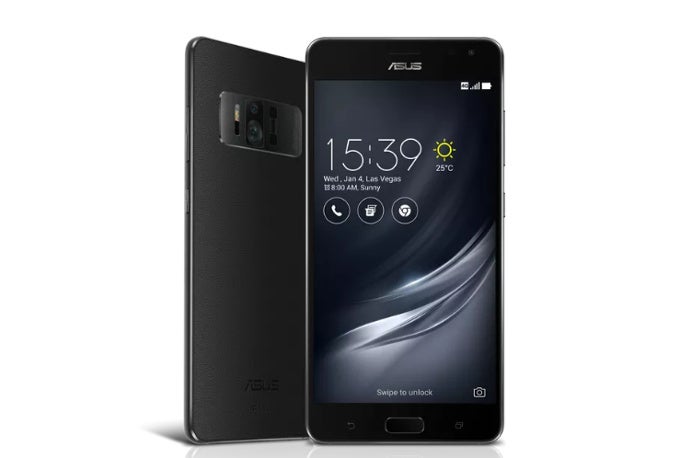 Imagine being able to accurately see how furniture will fit in your home, how exactly clothes fit on your body without even wearing them, and imagine being able to play immersive games with your current environment as the map.
That is the promise of augmented reality (AR), and the newly-unveiled Asus Zenfone AR is one of the first phone that has got the complicated chops to support all those functionalities.
The Asus Zenfone AR is a sleek, 5.7" device with all the regular features of your modern-day smartphone: a high-res Quad HD display, a fingerprint scanner, the powerful Snapdragon system chip, but also a complicated set-up of cameras on the back. Here is how it all works together.
Augmented Reality (AR) features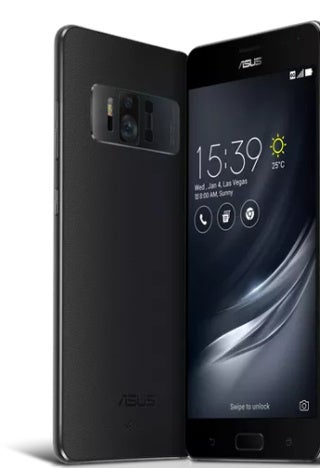 The Asus Zenfone AR is one of the first phones that are Google Tango-enabled. Google's Tango project is an effort that makes it possible to create indoor, 3D maps, and it requires a set-up with three cameras: a motion tracking, a depth-tracking and room mapping one.
In Zenfone AR the camera system features one of the latest Sony IMX 318 sensors with a 23MP resolution, in addition to a motion tracking and depth sensing cameras. This allows the phone to not only track the motion of objects, but also learn an area and have an accurate perception of depth.
Rigth now, there are over 35 AR apps available, which is clearly not enough, but it's a start, and the focus in 2017 will be on getting more interesting AR content.
Asus also demoed a new way for people shop to for clothing with the official GAP AR application, which made it much easier to see how exactly garments fit on a model.
The rest: 8GB of RAM, special Snapdragon 821, Daydream-ready
The Asus Zenfone AR is a sleek phone that does not look like the tanky Tango devices of before. It features a 5.7" Quad HD (1440 x 2560 pixels) Super AMOLED display, with an impressive 79% screen-to-body ratio, which is a great fit for Daydream. Indeed, the phone is Daydream-ready as well.
Under the hood, it runs on the Snapdragon 821, tweaked to deliver the specific performance required for Tango. On board is also 8GB of RAM. This makes the Zenfone AR one of the first phones with 8 gigs of RAM on board, but it is really the augmented reality that is the king here.
Price and Release date
The Asus Zenfone AR release date is set for the second quarter of 2017, but we don't yet know which exact markets it will come to. Hopefully, the United States will be one of them. Right now, Asus has not unveiled an official price for the Zenfone AR, but those details will likely be coming in the near future.
source: Asus