Asus ZenWatch 2 now available at Google Play and Best Buy
15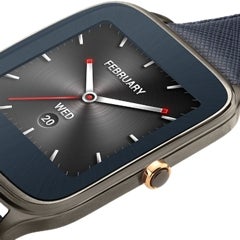 Announced in early September as Asus' second Android Wear device, the ZenWatch 2 was recently released in the US, and can be bought from Google Play for $149. Best Buy is also offering the ZenWatch 2, saying that it can ship it starting October 9, and asking only $129.99 for a particular model (with silver casing and taupe strap).
The ZenWatch 2 comes in two sizes: one with a 1.65-inch AMOLED display (320 x 320 pixels) and a 22mm wrist band, and a smaller one with a 1.45-inch AMOLED screen (280 x 280 pixels) and a 18mm wrist band. The larger model includes a 400 mAh battery, while the smaller one has a 300 mAh battery. Other than that, their features are similar: Bluetooth 4.1, Wi-Fi, 4 GB of internal memory, 512 MB of RAM, and a quad-core Qualcomm Snapdragon 400 processor clocked at 1.2 GHz. Both the 1.45-inch and the 1.65-inch ZenWatch 2 models are dust- and water-resistant (IP67-certified). You can take a closer look at the new smartwatch by checking out
our hands-on
(video included).
What do you think about the Asus ZenWatch 2? Are you willing to pay $149 for it?
The Asus ZenWatch 2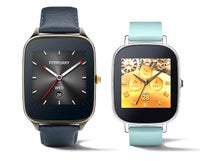 sources:
Google Play
,
Best Buy