Asus ZenFone 4 Max is a mid-range phone with 5,000 mAh battery and dual camera
11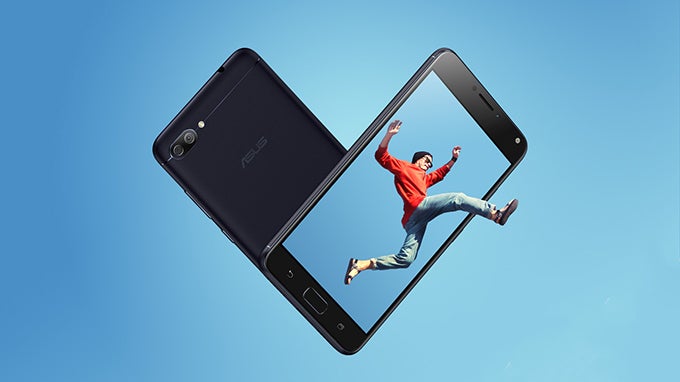 Consider this a surprise: Asus has just unveiled the first smartphone in its ZenFone 4 line, which we were expecting to come out
at the end on the month
. The device in question, the Asus ZenFone 4 Max, is the successor to last year's
ZenFone 3 Max
, meaning it's once again equipped with a gargantuan 5,000 mAh battery, but with otherwise mid-range specs.
Hardware & design
Right off the bat, Asus throws a curveball by offering the ZenFone 4 Max in a number of different hardware configurations, all under the same model name: ZC554KL. That is, the phone comes either with the Snapdragon 425 or with the Snapdragon 430 SoC on board. Furthermore, it has three different storage options: 16 GB, 32 GB, and 64 GB, though all variants come with eMCP storage and an SD card expansion slot.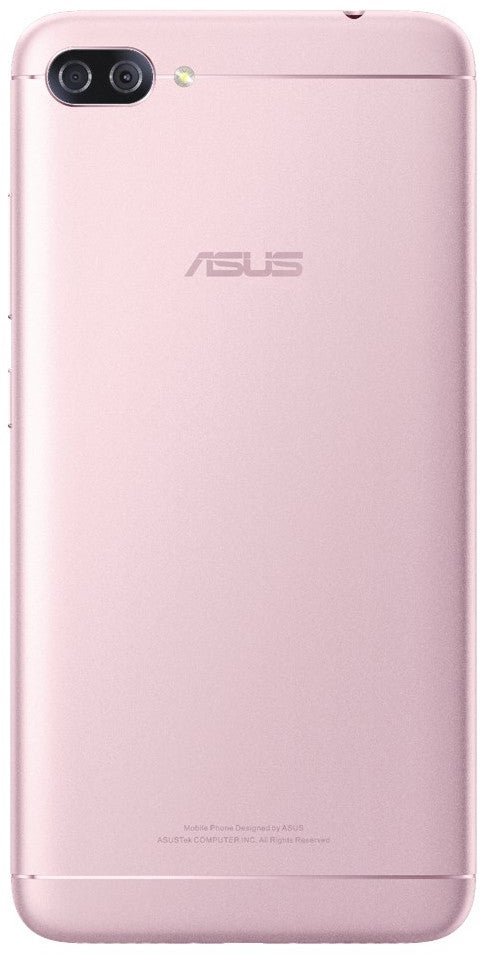 Also, there's more than one configuration in terms of RAM, though the official site only lists it as "up to 4 GB." All of the above differences mean Asus will be playing a wild game of mix-and-match with the specs, though we don't have much specifics regarding the number of models that will be available on the market.
The display is an 5.5-inch IPS LCD panel with a full HD resolution. Beneath it are a trio of capacitive buttons, the middle one of which doubles as a fingerprint scanner. All of this is housed in a metal body that comes in black, pink, and gold color versions. On the bottom you'll find a mono speaker and a micro-USB connector, while the top is host to a 3.5 mm audio jack. Software-wise, the ZenFone 4 Max will run Android 7.0 Nougat right out of the box, with Asus' ZenUI laid on top. And lastly, like many other cheaper devices, the phone will support two SIM cards at once.
Camera
After the
ZenFone 3 Zoom
, Asus now seems to be more keen on equipping its devices with dual cameras, as is obvious here: the Zenfone 4 Max sports a 13 MP dual camera configuration on its back, with one regular and one wide-angle lens. Asus also makes a big deal of mentioning the fact the wide-angle shooter can take pictures with a 120 degree field of view.
The default camera app will offer a number of functions, including a beautification mode (obviously), pro and panorama modes, as well as Asus' peculiar upsampling Super Resolution mode, which will result on photos with a whopping 64 MP resolution. As for the front camera, not much is interesting there: it's your regular, run-of-the-mill 8 MP shooter, which also has the ability to make 140-degree selfie panoramas.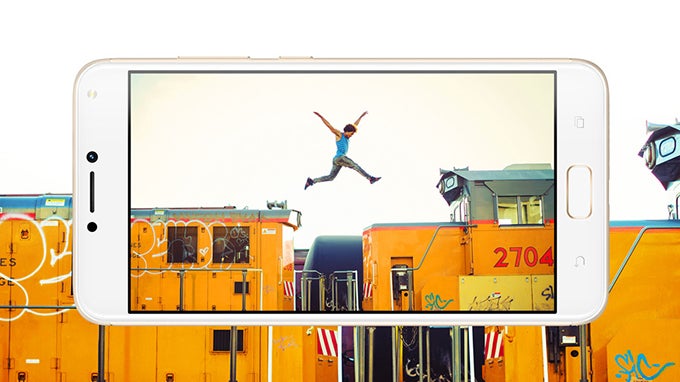 Battery
But the meat of the Max line is its batteries, and Asus once again doesn't disappoint: the ZenFone 4 Max promises a whopping 46 days of standby time when connected to LTE. But while a big battery is nothing new at this point is, being able to realistically use your phone as a power bank is. The ZenFone 4 Max can be used to recharge your second smartphone right out of the box, thanks to the doubled outbound charging speeds and the included OTG cable right in the box.
However, the 5,000 mAh battery has its drawbacks, too: namely, a full charge takes 4 hours, though charging the device for just 15 minutes can theoretically give you 3 hours of talk time.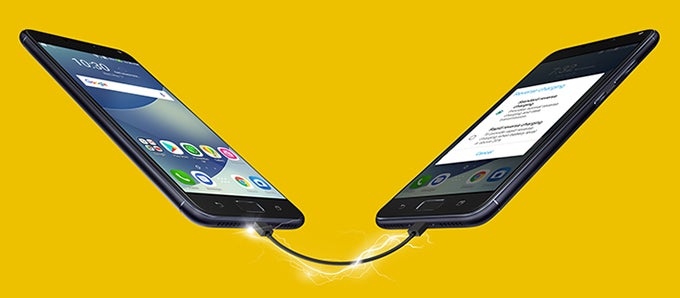 Pricing and availability
One thing to note is that the device has only been announced in Russia so far, so a wider release at the end of the month is still likely, though we have no concrete info on the matter right now. The phone will start at RUB 13,900, or about $235, for the lowest-specced model equipped with Snapdragon 425, 2 GB of RAM, and 16 GB of storage.