Asus ZenFone 4 Pro poses for pictures, reveals dual cameras with 2x zoom, Android 7.1.1 Nougat
8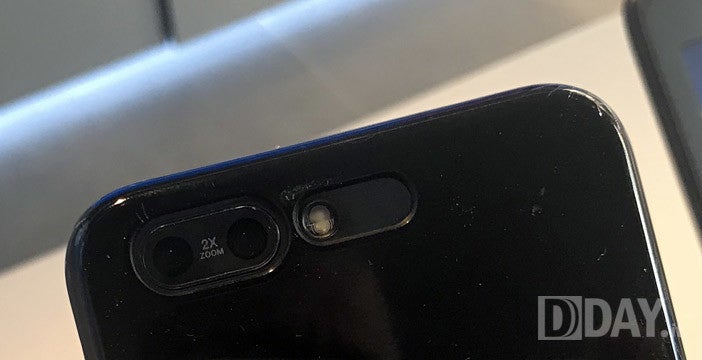 Asus has been having some trouble bringing its ZenFone 4 series to the market: last we heard, the new series (
ZenFone 4 Max notwithstanding
) was said
to be released in August
, which is a 4 months delay. Despite that, we haven't actually seen any major leaks of the
four yet unannounced devices
— until now.
Italian website
DDay.it
has recently posted what appear to be real-life photos of the ZenFone 4 Pro, which show a couple of very interesting facts about the device. Firstly, just as Asus itself has been teasing, the device comes with a dual rear-facing camera. And it appears the configuration is of the variety with 2x zoom, while the site speculates the camera module will be a 21 MP one.
DDay
also claims the device's specs will be very firmly rooted in the high end: a Snapdragon 835 SoC, coupled with 6 GB of RAM and 64 GB of storage. A photo of the device's about screen reveals it's running Android 7.1.1 Nougat, and it has a model number ASUS_Z01GS.
And in other news, Asus Taiwan's Facebook page has recently began what appears to be a contest for users to guess its celebrity spokesperson for the ZenFone 4 line. Given that his identity will be revealed on August 1, we imagine the debut of the series itself will follow shortly thereafter.