Asus ZenFone 2 specs review
12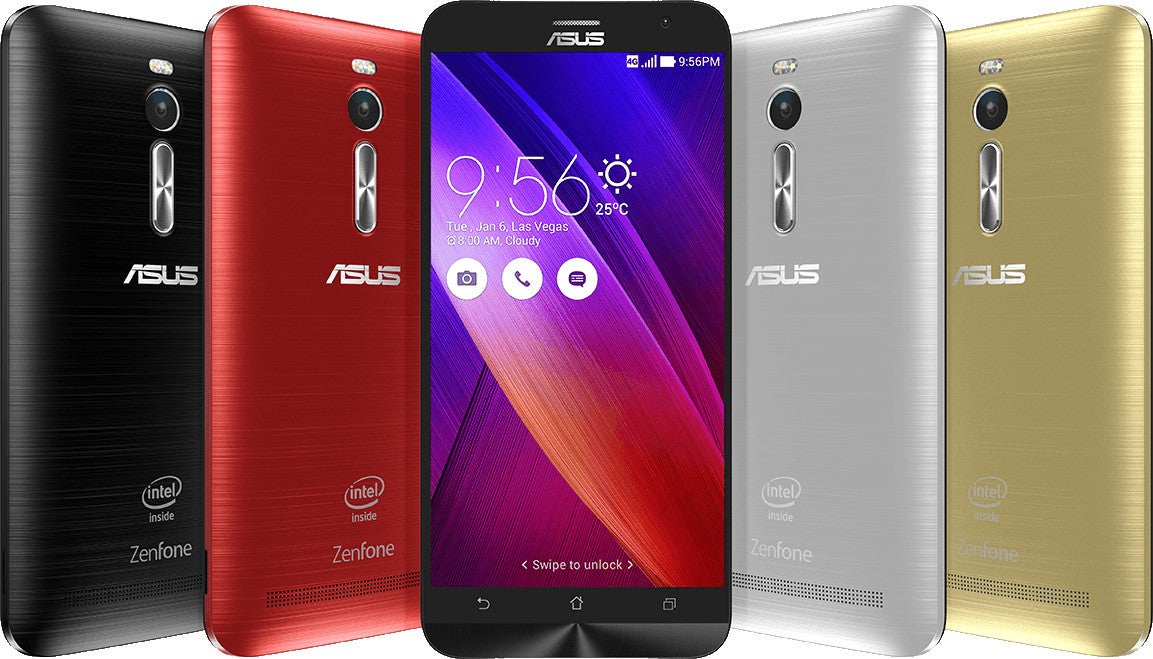 The
Asus ZenFone 2
is one of the very pleasant surprises unveiled at CES 2015. Asus really outdid itself in its signature value-for-money territory, outing a phone with 1080p display, 13 MP camera, fast 64-bit processor, and a hearty battery for two Benjamins in starting price.
Not only that, but the ZenFone 2 also has a version with 4 GB of RAM, making it the world's first device taking full advantage of the new 64-bit hardware and software combo in Android land. Let's make a quick run over the new specs of the ZenFone 2, trying to gauge our expectations for this promising device.
Design: taking a cue
Taking a little cue from LG, the ZenFone 2 sports a volume rocker placed fair and square on the back of the phone. By the company's own calculations, its phablet has a screen-to-body ratio of 72%, which falls in the middle as far as 2014 devices are concerned, and offers the passable dimensions of 6 x 3.03 x 0.43 in (152.5 x 77.2 x 10.9 mm), though nothing extraordinary like the
G3
, for instance.
The ZenFone 2 has a chassis with a brushed metal texture, which again reminds strongly of the G3, and the dual tone flash on the back does nothing to disperse this impression. Asus isn't being unoriginal, though, and promises a number of special "Transfusion" and "Illusion" models with rather unique shells – the former line combines two colors, while the latter offers some odd patterns to go with the phone's shell.
Display
The Zenfone 2 display is a Gorilla Glass 3-protected, 5.5-inch panel with a flagship-standard resolution of 1080 x 1920 pixels, returning an excellent 403 pixels per inch count, and offering 400 nits of brightness. There's really nothing to stand out in the screen specs department here, but for this starting price Asus's offering is more than generous, and will fit most everyone's needs.

Processor and memory: first with 4 GB RAM and 64-bit mobile Atom
Asus has a long history with Intel's mobile processors, and the ZenFone 2 isn't breaking that trend, though it is now a trailblazer for the new 64-bit frugal Atom silicon. Namely, it sticks with the LTE-enabled Intel Atom Z3580 processor with four cores that can reach frequencies of up to 2.33 GHz, and a PowerVR G6430 GPU with OpenGL 3.0 support. This processor is proven to be both fast and frugal, so you won't have any issues running the latest and greatest Android software on the ZenFone, including heavy 3D games.
The company's biggest surprise with the handset is left for the memory department, though. The ZenFone 2 might start you off with 2 GB of RAM in the basic version, but the more expensive ones will come with 4 GB of RAM, making it the first smartphone announced with more than 3 GB of RAM, which the native 64-bit Android support, and the new 64-bit processors make possible now. Asus claims seven times faster gaming performance than the previous ZenFone edition, which has to count for something.

Interface: ZenUI
On the software side of things, the ZenFone 2 is making use of Asus' proprietary ZenUI, slapped on top of the latest update to Android – 5.0 Lollipop. The company has worked a few new tricks into the OS, including actions and app shortcuts tied to gestures, special one-handed and "Kids" modes, and even support for custom themes and icon packs.
ZenUI has a variety of new features, including ZenMotion, SnapView, Trend Micro Security and ZenUI Instant Updates, which it now claims are part of life for 15 million users of Asus mobile devices around the globe.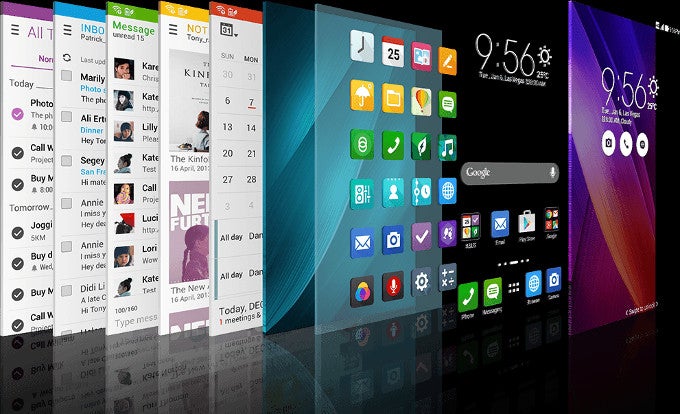 Camera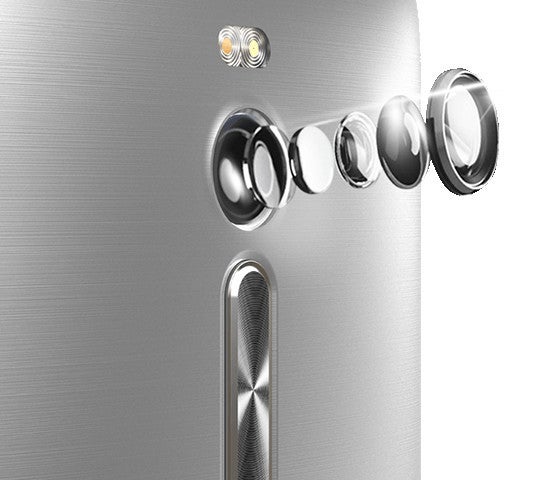 The camera at the back is a 13-megapixel unit with 5 element, f/2.0 aperture lens, complemented by a dual-color "Real Tone" LED flash. At the front, we're looking at a respectable, 5-megapixel selfie snapper with wide-angle (85-degree) lens, and an option to shoot selfie panoramas.
Asus also made it clear over and over again that its PixelMaster software is available with both cams and offers goodies such as a low light shooting mode that can supposedly snap photos that are up to 400% brighter, though the digital noise at this level will likely be pretty visible, too.
Battery
With the ZenFone 2 comes a hearty 3,000 mAh Li-Po unit with support for fast charging tech that will allow you to restore as much as 60% of the total capacity in as little as 39 minutes. This capacity, coupled with the frugal 1080p display would likely mean about two days of normal usage on a charge, but we will run our own tests if we get our paws on the ZenFone 2, and confirm.
Well, what can we say against a $199 phone with 1080p display, 64-bit chipset, 13 MP camera and a generous 3000 mAh battery? Not much really, as Asus really nailed the value-for-money proposition here, and if it manages to keep the 4 GB version with more internal storage under $300, the ZenFone 2 will really give all the mainland China competition a run for its money, and that's not an easy feat to achieve these days.