The Asus ROG Phone 2 is so popular, first batch sold out almost immediately
8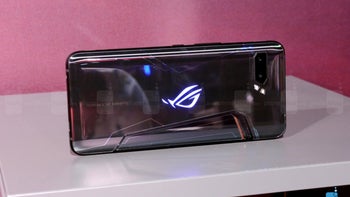 Last year, Asus decided to enter the mobile gaming scene by harnessing the power of its Republic of Gamers brand into the ROG Phone, a powerful device with a distinct gamer aesthetic. The smartphone was well received but due to its relatively narrow target demographic, it didn't make a huge splash on the market. This year things might be a bit different, it seems.
The
Asus ROG Phone 2 was officially announced
about two weeks ago and boasted not only a top-of-the-line chip but also the first-ever 120Hz AMOLED display on a smartphone and a monstrous 6,000mAh battery. The phone presents a compelling package not only for gamers but for regular smartphone power users as a well.
The device was available for purchase for the first time yesterday. And, it turns out, that availability lasted mere minutes. According to a post from the company on the Chinese social media site Weibo and
reported by AndroidAuthority
, the first batch of more than 10,000 ROG 2 Phones was gone in just 73 seconds. While that's not an enormous number for the smartphone world, the ROG 2 isn't exactly cheap at 5,999 yuan (around $873), which makes the achievement somewhat impressive.
According to Asus, there are 2.5 million reservations for its new phone and production is running at full capacity, which apparently isn't quite enough. The company promised to increase the production volume so that more people can get their hands on the phone during the next sales, which are set to be on August 4, 7 and 12.
The ROG 2 Phone is expected to be released in western markets (Europe and US) on September 4, so just over a month from now. If it will be snatched like hotcakes by gamers from these regions as well will mostly depend on the price Asus puts on it, likely around $999.