Keyboard icon used for Google Assistant mysteriously disappears on some Android phones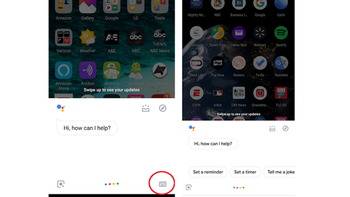 Sometimes Google Assistant users would rather type their requests to the virtual personal assistant instead of speaking them out loud. As a result, Google Assistant, when opened, used to have a row containing three icons: Google Lens, the microphone icon, and a keyboard icon. The latter would open the QWERTY, allowing users to type in a question, demand or request to Google Assistant.
However, several Android users have noticed that the keyboard icon has been removed from their version of Google Assistant. Considering that we've seen
several Assistant related icons shifted around this year
by Google, another change would not be a surprise. However, there are a couple of things that point to a bug being responsible for the absence of the keyboard.
There seems to be no rhyme nor reason as to why certain phones have the keyboard icon dropped, and others don't. But the number one reason that suggests that this is the unintended result of a bug is that tapping the empty space where the keyboard icon once was, will still bring up the QWERTY keyboard.
Recommended Stories