As impressive as it is, the Samsung Galaxy Fold won't bring growth back to the smartphone market right now
32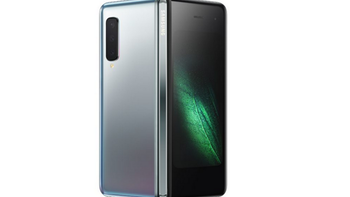 As you most likely know by now,
Samsung has introduced the long awaited Galaxy Fold
. While not the first foldable handset as it was beaten to the market by the Royole FlexPai, it is the first foldable phone from a major manufacturer, and is certainly well spec'd. The phone is cool, exciting and while early adopters will no doubt line up to purchase it, at nearly $2,000 we have no expectations that this phone will provide an immediate lift to the currently struggling smartphone industry.
First of all, in the U.S., which remains a major smartphone market, the
Galaxy Fold
will be compatible with GSM carriers like AT&T and T-Mobile. Verizon and Sprint subscribers will have to sit this one out, or make a switch. That's another reason not to expect the Galaxy Fold to change the complexion of the smartphone market right away. Sure, you might have made the same argument when Apple released the
iPhone
in June 2007; after all, it was an AT&T exclusive in the states for nearly four years. But times were different, smartphone penetration was lower, and the iPhone was more of a quantum leap than the Galaxy Fold is.
The Samsung Galaxy Fold features an external 4.6-inch AMOLED display with a resolution of 840 x 1960. Open up the device like a book, and it becomes a 7.3-inch tablet with a flexible AMOLED display carrying a resolution of 1536 x 2152. It is powered by the Snapdragon 855 Mobile Platform and features 12GB of RAM and 512GB of native storage. The device is equipped with a total of six cameras, and two batteries that add up to a capacity of 4380mAh. Android 9 Pie and Sammy's One UI will be pre-installed.
The Billion Dollar question for Samsung and others

The Galaxy Fold can display up to three apps at the same time on the open, full-sized display. Speaking of multitasking, users can have a video call going on and still use other apps. It also offers reverse wireless charging, and can even charge itself and a second device (wirelessly) when plugged into an outlet.

It's an impressive bit of kit to say the least. But with current handsets offering screens as large as 6.4-6.5-inches, will the average Joe pay an extra $1,000 bucks for the Galaxy Fold? The billion dollar question for Samsung and other manufacturers expected to offer foldable phones, is whether these first generation units show enough promise in the marketplace to warrant continuing production for a second and third generation. If so, we would eventually see lower prices. If that proves to be the case, it could still take a couple of years before foldable phones have an impact on the global smartphone market. If the foldable phones don't resonate with consumers, the devices could end up as a curiosity, a conversation piece that ends up buried in a future time capsule.