As SMS growth is slowing down, is a new era of free messaging coming up?
11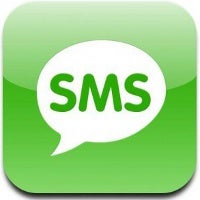 Text messaging has been one of the most profitable services for carriers for years with
profit margins reaching 80%
, but it seems that while texting is still growing in the U.S., the last six months have marked the slowest growth of the service. SMS messages have exploded in volume over the last few years, but last semester's rise amounted to
only 8.7%
, according to industry analysts from CTIA. What are the possible reasons?
First of all, it has to be mentioned that as a service becomes ubiquitous, the pace of its growth is doomed to slow down. But that wasn't the only factor – phone makers like BlackBerry and Apple have revolted against texting with their own services like
BlackBerry Messenger and iMessage
. Both allow users to send texts to other users in the ecosystem for no charge over the Internet. After all, texting is just simple data and unlike video calling it consumes a meager amount of it.
At the same time, carriers charge users some 20 cents for each text while interconnect fees within operators run at around $0.04, and unlimited texting runs at around $20 each month. The grand total? Nearly
$25 billion in revenue
. Different carriers have a different
track record about texting
: while at Verizon sent messages have been fluctuating up and down around the 2,100 average monthly mark per retail customer, AT&T recorded 21% rise in the first trimester.
The core of the problem seems to be in the early days of mobile telephony. SMS was initially planned as an additional service for GSM networks. Limited to 140 bytes or 160 characters, it was a mere addition to the voice service, but now as carriers are offering
gigabytes of data
, charging some 20 cents for 140 bytes of it seems excessive. Naturally, instant messaging services have taken off including texting but not limited to it. The most prominent example is – of course – Skype, a small VoIP start-up, ending up being acquired for over $8 billion.
So, we come to the point where IM-applications are getting built in the phone, which makes them widely available to millions of subscribers. When it comes out this fall with iOS 5, Apple's iMessage will be
integrated
into the messaging app on your iPhone. That means that you can leverage your data plan and even skip on texting fees altogether if all of your contacts are in Cupertino's ecosystem. The app check the number you're about to send a text message to and if it supports iMessage, a blue balloon (in contrast to the default green one for paid SMS) elegantly informs that you've switched to the free service. Similar in terms of functionality is also the BlackBerry Messenger, but other instant messaging programs are also popular. Could those ultimately lead to the
death of the SMS
as we know it? Time will tell, but these services certainly sets the tone for change.