As Palm fades as a brand, webOS takes center stage: development headed by ex-MeeGo head, Rubinstein takes a passive role
2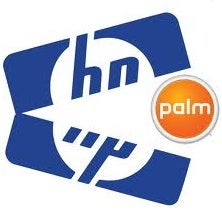 HP's reshuffle of the top management in its former Palm division resulted in Jon Rubinstein, the main man behind HP's Pre series and the HP TouchPad, shifting focus to product innovation and HP's Stephen DeWitt taking over the department. In an interview for Thisismynext, Rubinstein clarified that he is taking a passive role, more of a commenter, rather than an active part in the development of the webOS platform powering HP's mobile devices.
So
who'll drive the development
of one of the most exciting mobile operating systems? Ari Jaaksi, former head of the MeeGo project at Nokia, moved across the pond to work for HP before more than seven months and he'll be the exact person responsible for that.
But with Rubinstein losing his positions, it seems like
Palm as a brand
is close to disappearing completely. While neither DeWitt, nor Rubinstein explicitly confirmed this, the fact that the HP Veer, ToouchPad and the upcoming Pre 3 come with no Palm branding are one hint. Another one is the fact that HP seems to value more webOS as "the crown jewel" of Palm, rather than the brand itself, so we can expect to see much more of the operating system, but less of the brand.
When asked about the
HP TouchPad
, both executives admitted that it might have been released a bit prematurely. Actually DeWitt mentions that HP's marketing effort will be noticed starting July 17th, but it will continue all the way in back to school.
"It has been available in retail since the first of july in some retail locations, but our on-ad date — the date that everything is circled around — is the 17th of july. If you walk into a Best Buy this weekend or you walk into a Staples or you walk into any of our retailers, you will see a changed retail experience,"
DeWitt stressed.
This date should mark the "second" coming of the TouchPad, but that doesn't necessarily mean that it will address all of its software shortcomings. An OTA for that is expected to land at the end of the month.
The
AT&T HP TouchPad 4G
was also touched on. The HSPA+ tablet will receive a boost of the clock speed on its dual-core chip going up to 1.5GHz, but essentially it will feature the same chip, Rubinstein mentioned.
Finally, if you're wondering
where this all is going for HP
, both executives had something to share. Rubinstein hinted that in the distant future, the phone and tablet version of webOS will converge, while DeWitt expressed his optimism about HP becoming number 2 in the tablet world. Does this seem realistic? Time will tell, but you're also welcome to share your thoughts in the comments below.