Reminder: Apple's $29 battery replacement deal ends at the end of December
2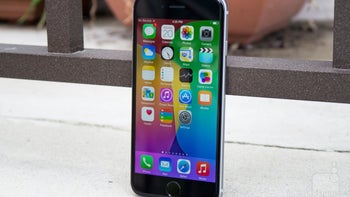 Last December,
Apple admitted that it throttled iPhone models with older batteries
. Without slowing down the CPU on these units, certain tasks requiring battery strength that these handsets just didn't have, would result in these phones shutting down and rebooting. To combat this, the company had slipped software into the iOS 10.2.1 update that "dynamically manages the maximum performance of some system components when needed to prevent a shutdown." In other words, the update allowed Apple to throttle these older iPhones with weak batteries, and the company didn't say a word.
The $29 price for a battery replacement was only to last a year. The last day that you can get a replacement battery at that price will be December 31st, 2018. Starting the next day, January 1st, pricing for an iPhone battery replacement for an out-of-warranty model will be as follows:
There is still a month left to take advantage of the $29 price for a battery replacement. If you want to replace the battery on your older, out of warranty iPhone, you should call your nearby Apple Store to make an appointment as soon as possible. After all, we expect that openings are going to be hard to come by as we get closer to the expiration of the $29 pricing on December 31st.