Arrival of Apple iPad Pro coincides with the Enterprise's rising tablet purchases
41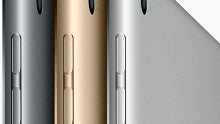 Forrester Research has just published an interesting chart that shows the rising percentage of the installed base of tablets owned by the Enterprise. This trend coincides
with the introduction yesterday of the 12.9-inch Apple iPad Pro
, which offers many features in a tablet that are perfect for employees in the field. The tablet's battery will keep the device running for as long as 10-hours, and there is the optional Apple Pencil to help workers make precise entries. Also available is a wireless QWERTY keyboard that uses magnets to hookup with the slate. Apple says that graphics run twice as fast as they do on the
Apple iPad Air 2
.
Make no mistake about it. Up until now, iPad sales have been declining, just like the rest of the tablet market. Consumers don't look to upgrade their tablets as often as their phones, and larger screened phablets are limiting demand. In Apple's case, the
Apple iPhone 6 Plus
could be eating into iPad sales. Last quarter, Apple reported a 13% sequential decline in iPad sales to 10.9 million units, which was an 18% year-over-year decline for the three month period.
When rumors about a 12.9-inch
Apple iPad Pro
started all the way back in 2013, the speculation was that Apple would be focusing on the Enterprise and educational markets with the slate. Two-years later, the product has been unveiled, priced at $799 for the 32GB version. Toss in $169 for the "smart QWERTY, and $99 for the Apple Pencil, and there are sure to be a large number of companies willing to give their laptop toting workers in the field the Apple iPad Pro.
The aforementioned Forrester graph shows the research firm's estimate that by 2018, businesses will own 20% of the installed base of tablets. Forrester estimates that figure is at 14% this year, up from 6% in 2010 when Steve Jobs unveiled the first
Apple iPad
. Surely the iPad Pro will play a role in the continued strong demand for tablets by businesses.
"No one who's been doing enterprise will be remotely shocked. We finally have today what we'd have loved to have in 2011 or 2012. Enterprise is always three or four years behind consumer tech, and this is proof of it."-Jason Lemkin, investor
source:
Forbes