Are these the first Nexus Prime camera samples?
19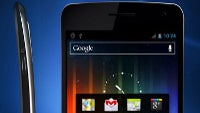 The
Samsung Nexus Prime
might have been delayed from an October 11th unveiling, but today is the day when we're looking at what could be the
first sample images
taken with the camera of the Prime. Published on Google Plus, images by a mysterious "Galaxy Nexus" device have been downsized to the 3-megapixel default format of the social network but chances are that they were shot on the yet unofficial Nexus Prime.
There are two previous Nexus phones - the HTC-made Nexus One and the Samsung-made Nexus S, both of which wouldn't be referenced as
"Galaxy Nexus."
The only other possible phone is the Nexus Prime.
Samsung and Google were expected to announce the new phone along with a major rework of Android, Ice Cream Sandwich, but cancelled in the last minute referring to Steve Jobs' passing as the official reason. Russian analyst Eldar Murtazin, though, disagrees and says that
Google is actively removing features from ICS
, all in connection with Apple patent claims, so go figure.
But back to the images, how do you fing the quality of the camera?
Nexus Prime mockup courtesy of Nexusprimer.tumblr.com