Are Android Ice Cream Sandwich and Nexus Prime delayed due to an Apple patent dispute?
53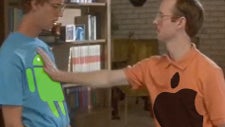 Now, here's a possibility presented by Russian analyst Eldar Murtazin - Samsung and Google didn't postpone their October 11th event because of Steve Jobs, but they rather did so because of the patent war with Apple. More so,
Android Ice Cream Sandwich and the Samsung Nexus Prime are now "under question"
and Google is actively removing features, which could have something to do with Apple patents. And finally, the search giant itself doesn't have an exact timeline for all of this, so the rumored October 27th Samsung event might not be for ICS or the Nexus Prime, or might be pushed even further.
Long-time Nokia insider Eldar Murtazin has a mixed track record when speaking about Apple. Should you trust it? Possibly, but Murtazin doesn't even hint at what is the source of the information, so we'd take it with a grain of salt.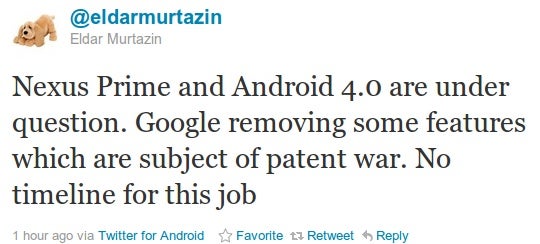 Initially, Apple sued Samsung for
"slavishly copying"
its products. The lawsuit was filed about handsets, but the software Samsung employs was also touched on as in its TouchWiz Android skin Samsung has allegedly also copied Apple down to minor details like the angle at which the phone handle on the phone app is pictured. Is Apple looking to sue Android as a whole now? That's what Murtazin's tweet might suggest, but it's up to you to weigh in with your opinion in the comments below.