Are the Samsung Galaxy S7 and S7 edge the "most beautiful smartphones on the planet"? (poll results)
99+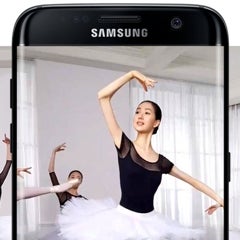 Already available to pre-order in many markets around the world, the
Galaxy S7
and
Galaxy S7 edge
are Samsung's latest and greatest high-end Android smartphones, succeeding last year's Galaxy S6 series, and coming with a significant number of important new features and enhancements, in addition to an upgraded (yet not too dissimilar) design.
Last week, while announcing the two handsets, DJ Koh, President of Samsung's Mobile Communications Business, presented the S7 and S7 edge as the "most beautiful smartphones on the planet." Needless to say, it's not unusual, nor unexpected for companies to tout their products as the best and the most attractive on the market. But we were curious to know what our readers thought about DJ Koh's statement, so we
published a poll to ask
: are the new Samsung Galaxy handsets the most beautiful out there?
The final poll results are now in, and we can see that almost half of those who voted (49.2%) agreed with the statement, believing that the S7 and S7 edge are, indeed, the most beautiful smartphones on Earth. On the other hand, 50.8% of voters don't think that the new Galaxies are
that
beautiful. Are you surprised by these results? Intrigued? Couldn't care less?
If you didn't get the chance to vote in our poll while it was active, you can share your thoughts on the Galaxy S7 series in the comments section. Also, watch Samsung's Galaxy S7 event in the video below (skip to 33:02 for DJ Koh's statement), and make sure to check out our
Galaxy S7 hands on
, and our
Galaxy S7 edge hands-on
.