Are pigs flying? Samsung Droid Charge getting Gingerbread update now
26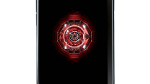 The other day, we told you to
expect Verizon to push out the long awaited Gingerbread update to the Samsung Droid Charge
on Tuesday. After a one-day delay, we are happy to let you know that the
Samsung Droid Charge
is now rejuvenated with Android 2.3 aboard. While the new firmware might make the phone feel new, despite the 4G connectivity through Big Red's LTE pipeline, the device has a single-core 1GHz Hummingbird processor under the hood which still puts it behind the curve.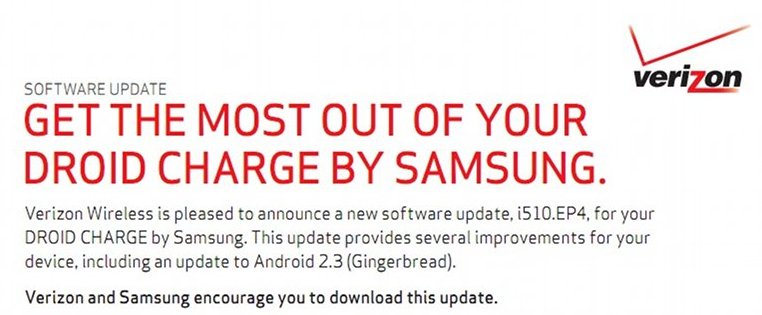 the Samsung Droid Charge now is powered by Android 2.3
We've already gone through the changelist, but we can touch upon the highlights like the new Download Manager app which does exactly what its name implies. The update adds improved power management, a new UI and some new widgets. Those are seen in most every Gingerbread update. There are also improvements to security on the device along with better microSD card encryption.
The Android 2.3 update can be
installed automatically
or you can
push it manually
. To do the latter, you first need to check "Settings" on your phone to see if the Gingerbread update has been delivered to your Samsung Droid Charge. If you haven't received your portion of Gingerbread yet, don't worry. Verizon has set that the update could take as long as two weeks.
source:
DroidLife