Are Seton Hall's incoming freshmen learning that 2+2=5?
4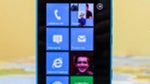 The Seton Hall incoming freshmen group, the Class of 2016, is getting rewarded from their school's
partnership with Microsoft and Nokia
. As part of what the school calls it's Mobile Computing Initiative, each student is receiving a Nokia Lumia 900. This is nothing new for Seton Hall which in 2008-09 handed students in various programs an Amazon Kindle or a Nokia handset. In 2009-2010, students in selected majors received an Apple iPad or an Android tablet.
"Mobile technology has become ubiquitous and pervasive, but we are just beginning to understand the breadth of its impact across campus."-Michael Taylor, Seton Hall Center for Mobile Research & Innovation academic director
While all of the sides to the deal refuse to disclose the terms, it is the first time that an entire class is receiving a mobile gadget. And of course, the school wants all the recipients to download the University's SHU app. The app allows a student to look at his/her schedule, tuition balance, financial aid offers and also shows a map of the campus and surrounding area. It also allows students and advisors to communicate with each other. The one strange thing is that the app is compatible with iOS, BlackBerry and Android, and
none of those platforms runs the Nokia Lumia 900
that the freshmen are receiving. Either the new phones will have access to the mobile app as it expands into the Windows Phone marketplace, or else the students are learning that 2+2=5.
source:
SetonHallUniversity
,
PCWorld
via
Gizmodo