Apps getting rejected by Apple if their screenshots show violence or a weapon
29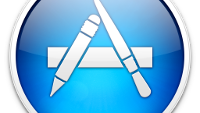 If you want Apple to approve your game for the App Store, you can improve your chances by leaving out violent screenshots with your submission. According to those in the know, Apple does not want to see violent screenshots containing weapons, like a gun. The gun doesn't even have to be a real one to incur the wrath of Apple. For example, Team Chaos had to change the original icon for
Rooster Teeth vs. Zombiens
because the image showed someone holding an NES zapper gun.
One developer says that even with apps approved for those 12 and over, Apple wants screenshots approved for ages 4 and above which is difficult for your average action game. Some are complaining that Apple is not enforcing its rules evenly. The screenshots for the game
GangNations
show cartoon gang members firing revolvers at each other.
In addition, The Loop's Jim Dalrymple said that he was told by Apple that it is being more liberal in terms of the images and screenshots in the App Store. Despite this, if we were trying to get an app listed at this moment, we would take the conservative stance.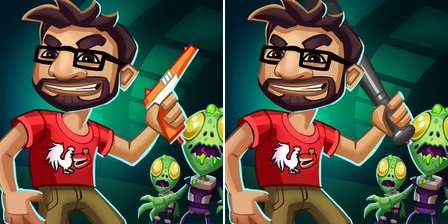 Team Chaos had to submit a new icon for Rooster Teeth vs. Zombiens because of the NES zapper gun seen on the original image at left
source:
AppleInsider