Google's new plan to save Android users from malicious apps isn't welcomed by all developers
4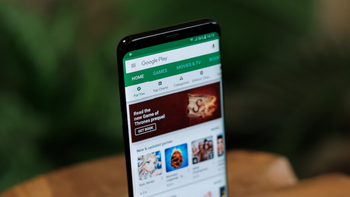 Every so often, we pass along a
horror story about some malicious apps found in the Google Play Store
. These "bad actors" try to get Android users to install their seemingly benign apps, but once they are downloaded on a phone, the problems begin. Some will play ads in the foreground or background, send texts over premium (read 'paid') messaging apps and find other ways to produce money for the hackers while destroying the user's phone from the inside out. And to make matters worse, many of these apps are invisible to users without an icon to be found making it extremely hard to uninstall them.
While Google Play Protect scans apps for malware before they are downloaded, some slip through the cracks. So
Google has informed developers
(via
XDA
) that it will now extend the time it takes to review an app. A new banner in the Google Play Store states "To help better protect our users, we'll take more time to thoroughly review your app" and links to a Google support page. The latter includes a paragraph that reiterates the thoughts behind the banner. Updates to existing apps will be ushered through the process more quickly than brand new titles.
"For certain developer accounts, we'll take more time to thoroughly review your app(s) to help better protect users. You'll receive a notification on your app's Dashboard about how long this should take. We recommend that you adjust your planning to include a buffer period of at least three days between submitting your app and going live."-Google
One developer not pleased with the change is Choice of Games LLC. The developer recently published a new title in the Play Store that took longer than expected to be approved by Google.
In a blog post
, the company listed several complaints with the new system. One problem is that it can no longer schedule the release of a new app and Google is not offering a way to expedite the process. While Google says that the delay will apply for "certain developer accounts," Choice of Games LLC has listed quite a number of games in the Google Play Store since 2010.
A Googler responds with workarounds for both new apps and updates

Some of the company's titles include apps like Heroes of Myth; Exile of the Gods; Fool! and Drag Star. The new game published just last week that went through the longer review period is titled Psy High 2: High Summer. The game description calls it "an interactive teen supernatural mystery novel."


The warning that Android developers now see in the process of publishing a new app or an update to an existing one
The developer's post
elicited a response on Reddit from Jacob Lehrbaum
, Director of Android Developer Relations. Lehrbaum agreed that Choice of Games LLC is a veteran developer and said that Google will look into the delay that the company experienced to see if the review could have been completed faster. Lehrbaum noted that developers publishing an update can use the Timed Publishing feature, allowing extra days for review. Once the update is approved, a precise publishing date can then be scheduled. Since Timed Publishing only is offered for updates, Jacob does suggest a workaround for those looking to list a brand new app. He says that developers should first publish their new app on a "closed testing track well in advance of [the] desired publishing date. [They] can then use Timed Publishing as described above for app updates..."
Developers might not like the longer review period, and the new rules make it harder for them to promote the exact launch date of a new app or an app update. But if it prevents malicious apps from getting installed from the Google Play Store, it will well be worth it from an Android user's point of view.