Apple's shares fall following event
33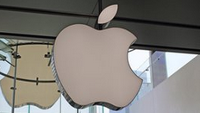 Stock traders initially liked what they heard when
Apple introduced the new Apple iPhone 6, and the Apple iPhone 6 Plus
. The stock, which had closed at 98.36 on Monday, soared as high as 103.08 after the two handsets were introduced on Tuesday. That was just shy of the all-time high of 103.74. But as the second hour of the event started, the shares went into reverse, and by the closing bell the stock was trading at 97.99.
"
Buy on the rumor, sell on the news
," is an old saying on Wall Street that dates back to the 1920s. While everyone was waiting to see what Apple would announce over the last few weeks, the tech giant saw its shares rise from a low near 70 in February, to the recent high near 104. But once the news broke today, the sellers came out to take profits.
Just in case you were wondering, Apple's share price on June 29th 2007, the launch date of the original
Apple iPhone
, was 17.43 (taking this year's 7 for 1 stock split into account). And some big name investors expect the stock to rise even more. Carl Icahn, one of Apple's largest stock holders, told Bloomberg reporter Trish Regan today that he is buying more Apple stock. Icahn had been trying to get Apple to
increase the size of its stock repurchases
, but for now he sees Apple as a great bargain.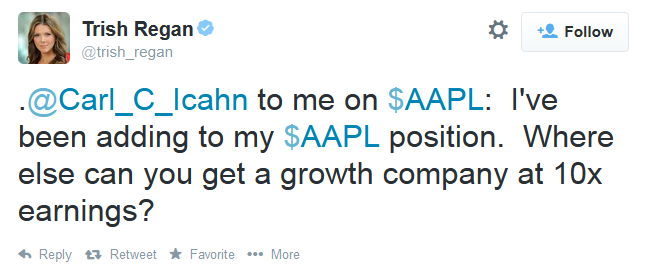 Billionaire Carl Icahn says Apple is still cheap
source:
Yahoo
,
@trish_regan