Apple's software ecosystem is making more money than most of its products
19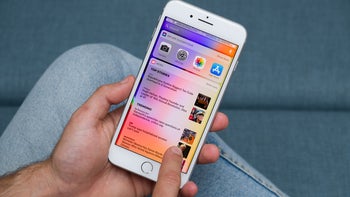 Apple is not only the
most profitable tech company
, but it also tops the charts that include all companies worldwide. With the wide variety of products that Apple is offering – from smart watches to desktop computers, one might assume that they are the source of Apple's record profits. And that is mostly correct, but there's a twist.
Of course, Apple's
iPhones are bringing in the most money
, after all, the company is the world's
third largest smartphone maker
. What comes next, however, is not the iPad or MacBook laptops, but instead it's the combined revenue of Apple's services. Those include iTunes, Apple Music, the App Store and many more.
According to estimates gathered by Philip Elmer-DeWitt, analysts that closely follow Apple are predicting that the revenue coming in from Apple's services will reach $10.3 billion for the last quarter of the 2018 fiscal year. This translates to a 21% increase year-over-year,
The ever-increasing importance of services as a revenue stream is nothing surprising. As Apple's market saturates with devices that provide adequate performance for a longer period of time, the shift towards spending more on software and entertainment is an expected result. Apple is well aware of that trend and is focusing efforts towards
improving its services
. Its ecosystem is already one of the most important factors that keep Apple users from switching to competing brands and Apple won't let that grip become loose.
The official revenue numbers will be released by Apple in just a few days, during its scheduled earnings report on November 1, and we'll see exactly how much cash the software is bringing.