Apple's senior executive Bob Mansfield had a $10 million payday through stock options
1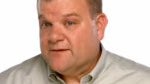 It's not too bad to be working for Apple these days. A perfect example is the news that several of the company's executives chose to exercise a bit of the stock options they have at their disposal. Betsy Rafael (controller), Jeffrey Williams (operations senior VP) and Bertrand Serlet (software engineering senior VP) all used the chance to off-load a few stock options for over $300 per share. Apple's all time high of $319 per option was recorded on October 18.
Bernard Serlet showed best intuition of all by selling some of his options at $318.5 – just half a dollar shy of the highest point for an Apple stock option ever. The man who made a fortune for a day, though, is called Bob Mansfield. On October 21 he sold 40 000 shares for $308 per stock option on top of his annual salary of $600,396.
Moving away from these impressive figures, Bob Mansfield is a senior vice president of hardware engineering for Apple and in that role he oversaw the development of such products as the iMac and the MacBook. You can also see him in flesh in the presentation of the MacBook Air promo below.
source:
Tech.Fortune
via
tuaw