Apple's new iTunes Content Dispute form helps iOS developers protect their work
12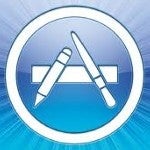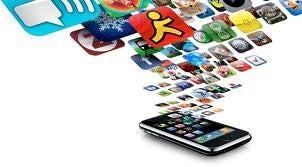 Apple seeks to protect its app developers
Apple has been so sensitive to infringement lately that it has added a contact form for iOS developers. Those developers who believe that their Intellectual Property was infringed upon by a copycat app in the App Store can fill out the
iTunes Content Dispute form
(which can be accessed by clicking on the sourcelink) and receive a reference number. At the same time, their information will be provided to the developer of the app in dispute. The idea is that both parties sit down and talk things out before taking things to the next level. Afterward, the developer who filed the claim can email the App Store legal team and include the reference number if the dispute needs to be escalated.
Speaking of infringements, Apple has also changed the way that copyright infringement charges in iTunes are electronically submitted. This form covers content in iTunes that is not an app
such as movies or music
. Not everyone is happy with how Apple has handled its own IP battles in court, especially those who favor the Android OS and Samsung in particular. Still, we think everyone can agree that protecting developers, many of whom are not making money, is the right thing to do.
source:
Apple
,
TheNextWeb
via
TUAW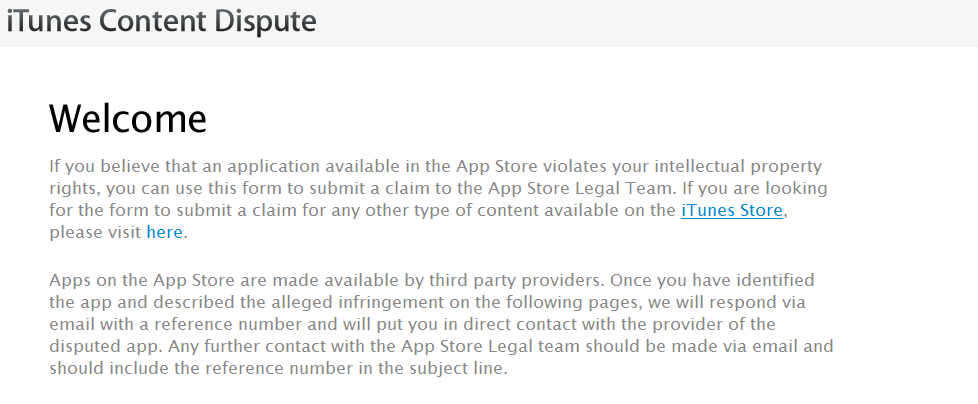 The iTunes Content Dispute Form is to be used by developers who believe their IP has been infringed upon