Apple's filing reveals DOJ investigation of Samsung's use of its FRAND patents
17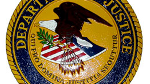 Last week, we told you that
Google was thinking about settling with the FTC
over charges that the company refused to make an attempt to license its FRAND patents. These are basically standard-essential patents that under the FRAND designation must be licensed at a fair price. Google has said that many of its competitors, like Apple, are quick to take other companies to court
rather than seek fair terms for its FRAND patents
. A filing made by Apple with the ITC claims that Samsung is being investigated by the Department of Justice and the EC over misuse of its standard-essential patents. Apple's filing was in response to a demand from Samsung to the ITC seeking a U.S. import ban on Apple's major devices.

Apple's statement says the DOJ is after Samsung
Did Apple reveal information it had learned from some source, or did the Cupertino based firm merely read the newspaper? According to a Bloomberg article from this summer, "
U.S. antitrust regulators have agreed the FTC will focus on Motorola Mobility and the Justice Department will scrutinize Samsung Electronics Co.'s handling of industry-standard patent claims
." By making a statement like this on a filing that will stay forever in the public record, Apple takes some of the heat off itself and turns it on Samsung.
Samsung replied by filing a public interest statement on Monday saying that it's
request for a 2.4% royalty for its FRAND patents
is fair. As pointed out by Florian Mueller, if all holders of SEP ask for 2.4%, no one would make any money selling handsets. And if both Apple (as claimed by Google) and Samsung are both quick to use the courts to force their FRAND rates on companies willing to pay royalties to license these patents, what good is the FRAND structure?
"Permitting the owner of a FRAND-encumbered patent to have an injunction against someone willing to pay FRAND royalties is tantamount to making the patent holder the dictator of the royalties, which once again is the same thing as no FRAND commitment at all."-Professor Herbert J. Hovenkamp, University of Iowa College of Law
source:
FOSSPatents
via
AndroidAuthority