Apple's design chief Jonathan Ive invited by President Obama for a state dinner
7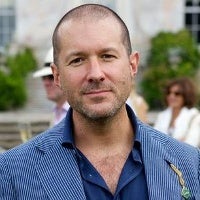 British PM David Cameron is here, if you haven't noticed him and Barack Obama at the Western Kentucky and Mississippi Valley State basketball game on Tuesday in Dayton, Ohio.
That was the first ever basketball game attendance for David Cameron, but Obama wasn't only planning to drag him through crummy NCAA events throughout
March Madness
, but threw in a White House state dinner featuring prominent Brits living in the US as well.
One of the "Sirs" there, along with Virgin's Richard Branson, had been none other, but Apple's Senior VP of Industrial Design Jonathan Ive, an interview with whom about Apple's design process you can read
here
.
Jony Ive was
recently granted knighthood
for his exceptional achievements and we are hoping for many more exciting design decisions being implemented in Apple's gadgets by him for years to come. If you are wondering what was served during the dinner, watch the official White House behind-the-scenes video below.