Ive, Sir Jonathan Ive: Apple's chief designer granted knighthood
13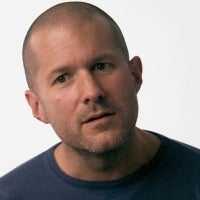 One of the most influential designers of our age,
Jony Ive, was granted knighthood
in the New Year Honours List in the UK, so you might want to address Sir Jonathan Ive properly. A BBC report said the full title is Knight Commander of the Most Excellent Order of the British Empire, and British-born Ive has commented that it's
"absolutely thrilling"
to receive such an honor.
Ive is seen by many to be the key figure, almost equalling Steve Jobs in importance, when it comes to Apple's latest creations. Inspired by the integral and simplistic design principles of
Dieter Rams
, Ive has started changing the looks of Apple products since 1996 when he headed Cupertino's design team. He is the pioneer behind the unibody concept in Apple devices like the MacBook Pro, and of course the iPhone, where the choice of materials has played a big part in differentiating it.
Ive was schooled at England's Newcastle Polytech where he graduated in arts and design. He was also granted Designer of the Year award by the Design Museum London and The Royal Society of Arts honored him with the Royal Designer for Industry title.
In 2011, rumors spread about the possibility of him leaving Cupertino, but Ive remained in Cupertino. He has however mentioned that the UK is a big inspiration for his work:
"I am keenly aware that I benefit from a wonderful tradition in the U.K. of designing and making."
Interestingly, Apple's founder Steve Jobs was blocked from getting knighthood by ex-Prime Minister Gordon Brown over his refusal to speak at an event.