Apple's decision to hang back on 5G could be partly based on licensing fees
21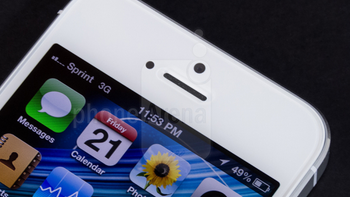 So why would Apple delay its first 5G iPhone until 2020? You might think that it has to do with the company wanting to wait for 5G to be working perfectly, running at peak speeds and available everywhere before it allows its precious handset anywhere near 5G airwaves. That would fit perfectly with Apple's MO. However, a fresh report suggests that Apple's decision to wait until 2020 to turn out 5G compatible iPhones, could be at least partly based on financial matters.

According to
Venture Beat,
licensing the technology needed for a 5G phone could cost manufacturers as much as $21 per unit. That compares to $9.60 in licensing costs for a 4G phone. And that doesn't include the pricier components required for the next gen wireless service. The longer it can hold out producing 5G enabled iPhone models, the wider Apple's profit margins will be.
Apple obviously doesn't think that it will be hurt in the long term if Android handsets are the first out of the gate with 5G. First, not everyone will be ready to pay more for 5G service, and at launch, the faster speeds won't be available everywhere. This is a repeat of Apple's strategy with 4G LTE. The first handset to run on the current generation wireless technology was the
HTC ThunderBolt
(a phone so bad that
eventually an HTC employee felt compelled to apologize for it
)
. Apple's first 4G LTE handset was the
iPhone 5
, which was warmly embraced at the time by consumers.
For 18 months, Android had a head start over iOS when it came to 4G LTE. But instead of turning consumers against the iPhone, the delay actually proved beneficial for Apple as a huge number of iOS users awaited the first 4G LTE iPhone. When the iPhone 5 was launched, the pent-up demand helped make it a huge hit.