Apple's campus store reopens tomorrow, and yes, you can buy the new iPhones there
2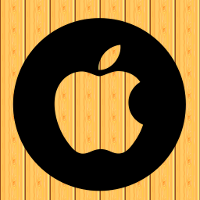 Back in June, Apple closed its campus store to make changes. Now, the store is ready for its grand re-opening tomorrow with some major changes. In the past, the campus store had all of the charm of a university book store. Now, it resembles an Apple Store that you might find in a big metropolis, surrounded by glass. Inside, for the first time ever, the store is selling the Apple iPhone. Heck, you can even pick up an
Apple Watch
while there.
Apple's retail division is in need of a change. As of Apple's fiscal third quarter, the company had 456 Apple Store locations. But growth has been slowing. In 2010, 2011 and 2012, year-over-year increase in revenue for the retail locations totaled 47%, 44% and 43% respectively. But it doesn't take a genius to see that the trend was going in the wrong direction. In 2013, the growth rate was 7%, which dropped to 6% last year.
Apple has brought in Angela Ahrendts, the former CEO of Burberry
, to try to turn things around.
Also part of the turnaround process is Jony Ive. His title of Chief Design Officer charges him with improving the look of the retail locations. And while Apple did say that the campus store will not be a template for other Apple Stores, the company is opening one in Brussels, Belgium on Saturday, which does have more than a passing resemblance to the campus store.
source:
CNET