Apple's App Store now offers 1.5 million apps
10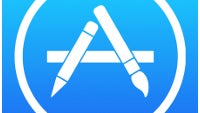 The eternal race between the Apple App Store and the Google Play Store continues, as now Apple has sneakily announced that its mobile storefront has reached the amazing 1.5 million apps mark. This is impressive every way you look at it, especially when you know that such a large chunk of those apps are ones that at least adhere to Apple's standards for usability and presentation. Very rarely could one stumble upon an unsightly application, or one that doesn't work as it should. This is a great achievement for the iOS ecosystem, and one that remains exclusive in the industry.
According to latest numbers, both App Store and Play Store stood at around 1.4 million apps, but now Apple is the first to officially recognize it has reached 1.5 million, albeit rather quietly, in the form of a piece of text from one of the videos it played during the opening WWDC '15 keynote that took place a few hours ago. Of course, iOS 9 is the big story there, so you might want to
head this way
to read more about it, if you haven't already. In the meantime, warm congrats to developers!
Recommended Stories