Apple's A8 may integrate DRAM into the chipset
49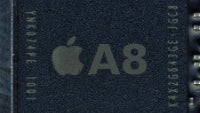 The next round of Apple devices isn't expected to hit the market until September, but that means Apple has to finish up designing the chip and sorting out the orders for the companies that will produce and package the chips. A new report makes it sound like Apple may be attempting to bring the upcoming A8 closer to being a true "system-on-a-chip" (SoC).
The A7 SoC included the CPU, GPU, cache, image processor, and "secure enclave" to store TouchID data, and moved the accelerometer, gyroscope, and compass processing to the M7 motion coprocessor. Presumably, there will be an M8 motion coprocessor, but word has it that in addition to everything you'd find on the A7, the A8 will also include the DRAM for the device.
The same report from DigiTimes says that Apple has chosen Amkor Technology and STATS ChipPAC to each package 40% of the A8 orders with Advanced Semiconductor Engineering taking the last 20% of the packaging orders. Interestingly, the report closes by saying that "TSMC reportedly will start ramping up production using 20nm process technology for Apple's A8 chip in the second quarter of 2014." The interesting thing there is that the wording doesn't say that the A8 will begin production in Q2, but that TSMC will ramp up production using the same 20nm process. That could just be odd wording from DigiTimes, because it would make sense that the A8 ramps up production in Q2 so the devices can be built in time for a late Q3 release.